About Organic Denmark
August 2020 by: Louise Kaad-Hansen
Organic Denmark (Økologisk Landsforening) is an association of companies, organic farmers and consumers in Denmark. We have more than 200 member companies within the food industry, and we are the largest representative of the organic food industry in Denmark.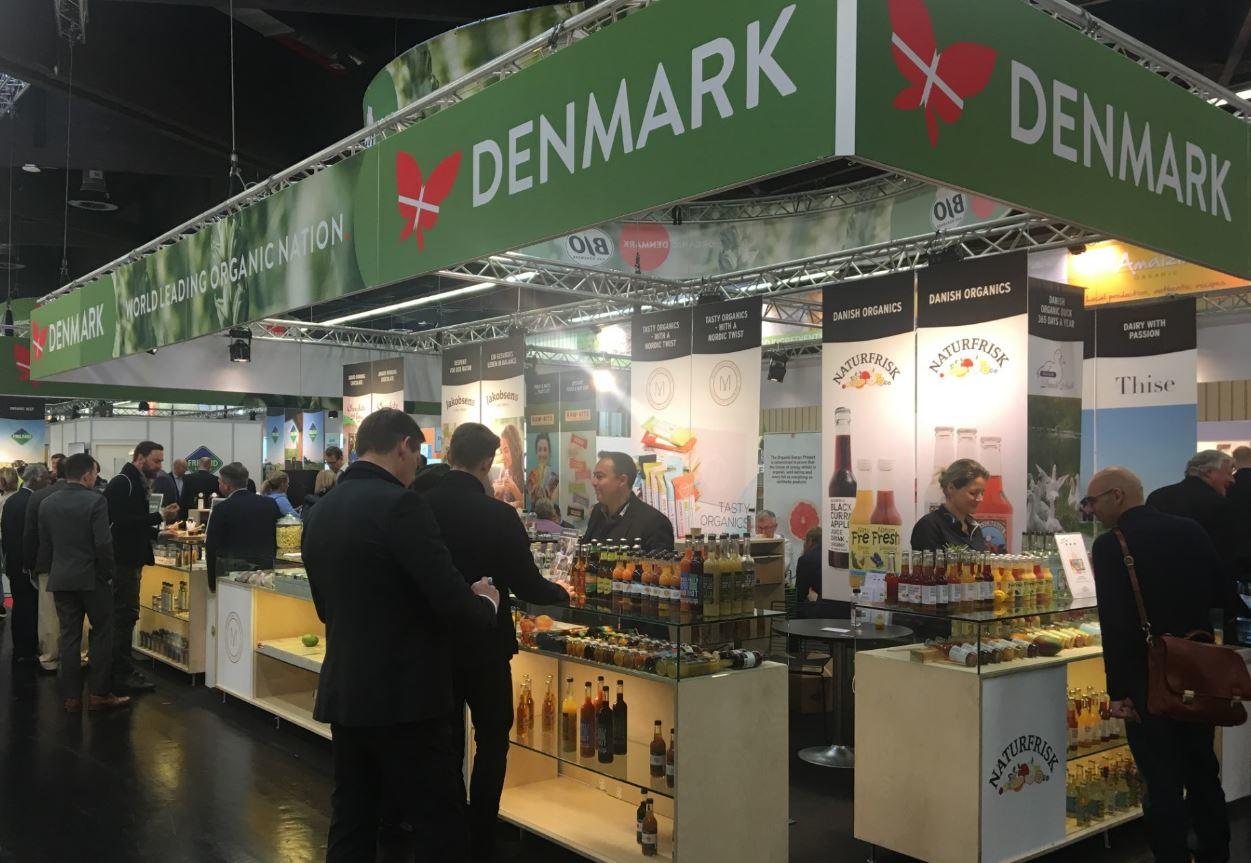 Organic Denmark is responsible for the joint Danish stand at the world's biggest organic trade fair, BioFach, together with the network Bio aus Dänemark
Who we are
Danish organic producers are members of the organisation, Organic Denmark, which has taken the lead within the European organic movement in terms of innovation and high quality standards. Organic Denmark has successfully brought together the entire organic sector in Denmark comprising more than 200 companies in a coordinated marketing strategy.
This is the basis for a close partnership between Organic Denmark and the retail chains, a partnership which creates success for organics in retail, from discount retailers to more exclusive shops or food service.
Organic Denmark has, in fact, built close partnerships with all Danish retail chains over the last 10 years. The organisation gets close to the individual chain in order to tailor strategies and product lines that match the individual chain´s customer base, profile and market position.
What we do
Organic Denmark is instrumental in helping the smaller companies to work professionally with retail. We also help the individual retailer develop their organic marketing strategy, expand their organic product lines and carry out in-store events and PR.
Organic Denmark also provides foreign trading partners with an overview of and easy access to all Danish organic companies and products. Organic Denmark works hard to promote organic products in other countries and is therefore responsible for the stand "Danish Organics".
Learn more about Danish organics in this short film: