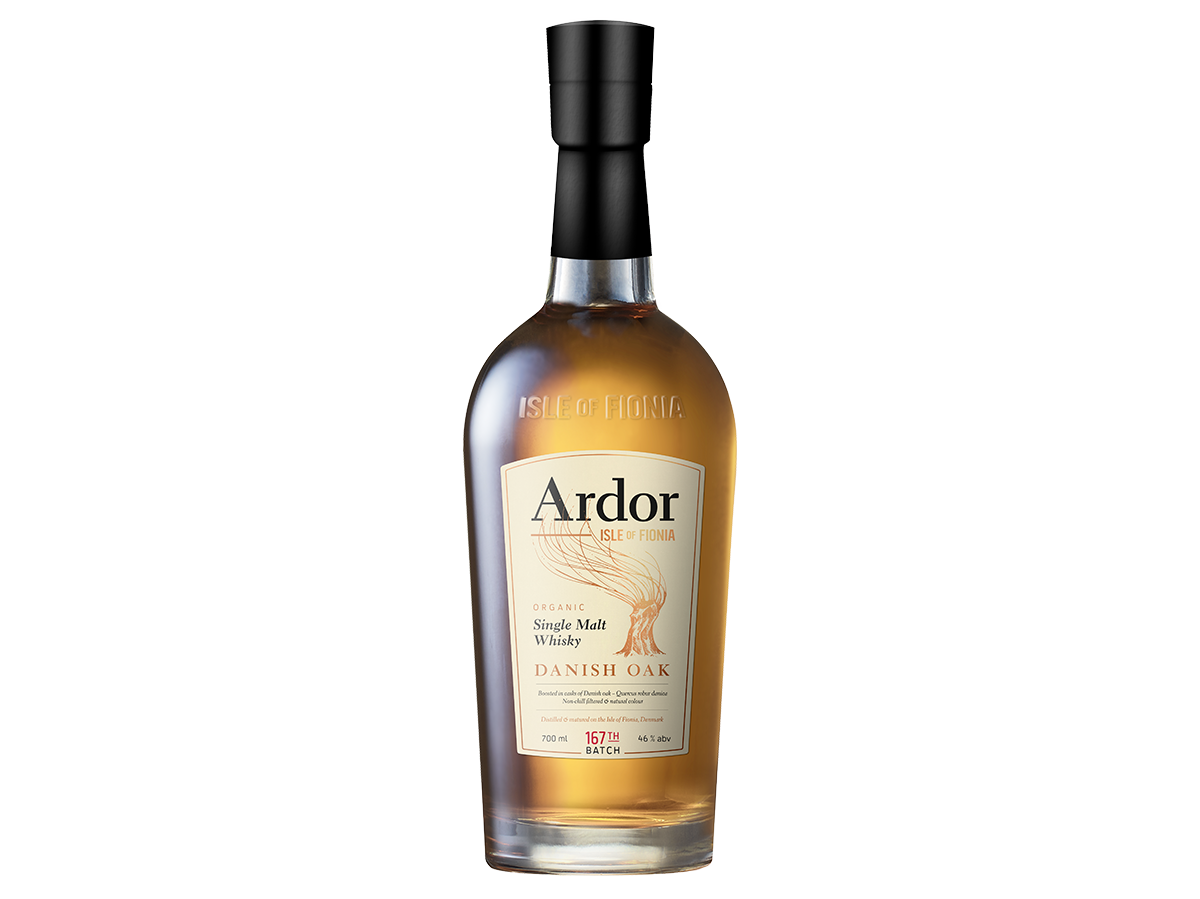 Ardor Danish Oak – Isle of Fionia Single Malt Whisky
46% abv / 700ml
For us, Danish Oak is not "just a whisky" - no, it is so much more. We have put all our love and care into making this beautiful and rich whisky, that shows the journey that both cask and whisky have to go through before becoming something as wonderful as Ardor Danish Oak.
Like all of our products, Ardor Danish Oak is an organic whiskydistilled and bottled atNyborg Destilleri. It has been boosted in casks made from Danish oak. We had the oak casks made from oak trees from Erholm Gods – a manor on the island, not far from Nyborg Destilleri.
We filled the casks with some of our best whisky, which had already matured for 5-7 years. Here it lay for some time before being put back in first fill bourbon casks until it was ready to be bottled.
The nose of Ardor Danish Oak offers a wonderful scent of pear, apricots and hazelnuts. You will also be able to sense a bit of Virginia tobacco and, of cause, the casks made of Danish oak, that we used to boost the whisky on. When it comes to the taste, you will be able to taste many of the same notes. This makes Ardor Danish Oak a soft and sweet whisky, that is guaranteed to make you happy.
100% organic whisky. 
Distilled and bottled at Nyborg Destilleri, Denmark.
Basic info
| | |
| --- | --- |
| Net weight: | 700 ml. |
| Produced in: | Denmark |