Danish joint stand at BioFach 2022
April 2022 by: Louise Kaad-Hansen
The world's biggest organic trade fair, BioFach, has been postponed from February 15-18 to July 26-29 2022 due to covid-19. BioFach will take place in a combination of the established physical BioFach in Nuremberg together with the advantages of the digital world.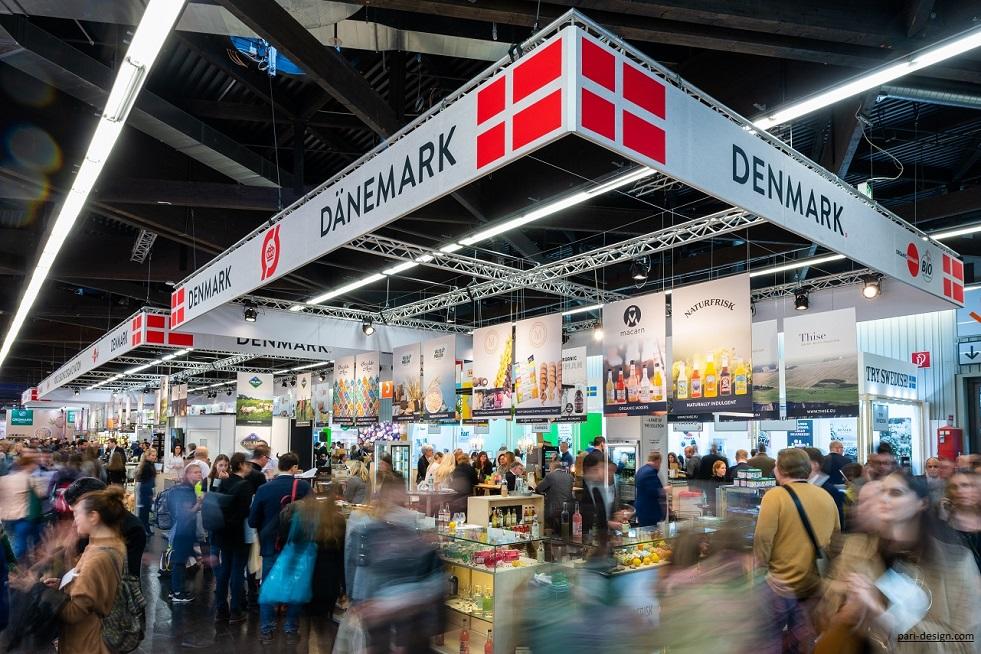 For several years, Organic Denmark and the network Bio Aus Dänemark have arranged and organised the joint stand for Danish organic companies representing the newest products of Danish organics to an international audience in order to pave the way for more and better organics on our export markets. .
Even though we had hoped things would look different by now, covid-19 continues to set the agenda. Resultantly, BioFach has been postponed to 26-29 July 2022. When the fair takes place on the new dates in July, Organic Denmark and Bio Aus Dänemark will once again host the Danish joint stand representing Danish organic exhibitors.
You will find the Danish joint stand in hall 6, stand numbers 6-111 and 6-125. Furthermore, we will also be present on BioFach's own digital platform. We are looking very much forward to connecting with you again no matter if it is physically in Nuremberg or online!
Want to join us?
If you are a Danish company and would like to be a part of the Danish joint stand, please register your participation here. If you would like to schedule a meeting during BioFach, please contact us directly. It is also possible already today to explore the Danish exhibitors by clicking the company names below.
If you would like to get an impression of the Danish joint stand, please see our BioFach film or view the images from BioFach 2020.
Explore the Danish exhibitors:
Want to know more?
Book a meeting at BioFach
The Danish joint stand at BioFach is supported by The Fund for Organic Agriculture