BioFach Nuremberg 2021
October 2020 by: Louise Kaad-Hansen
When the world's biggest organic trade fair, BioFach, takes place on February 17 - 20 2021, Organic Denmark and Bio Aus Dänemark will once again welcome you at the Danish joint stand in Nuremberg, Germany. Here you can meet a wide range of innovative, organic Danish producers.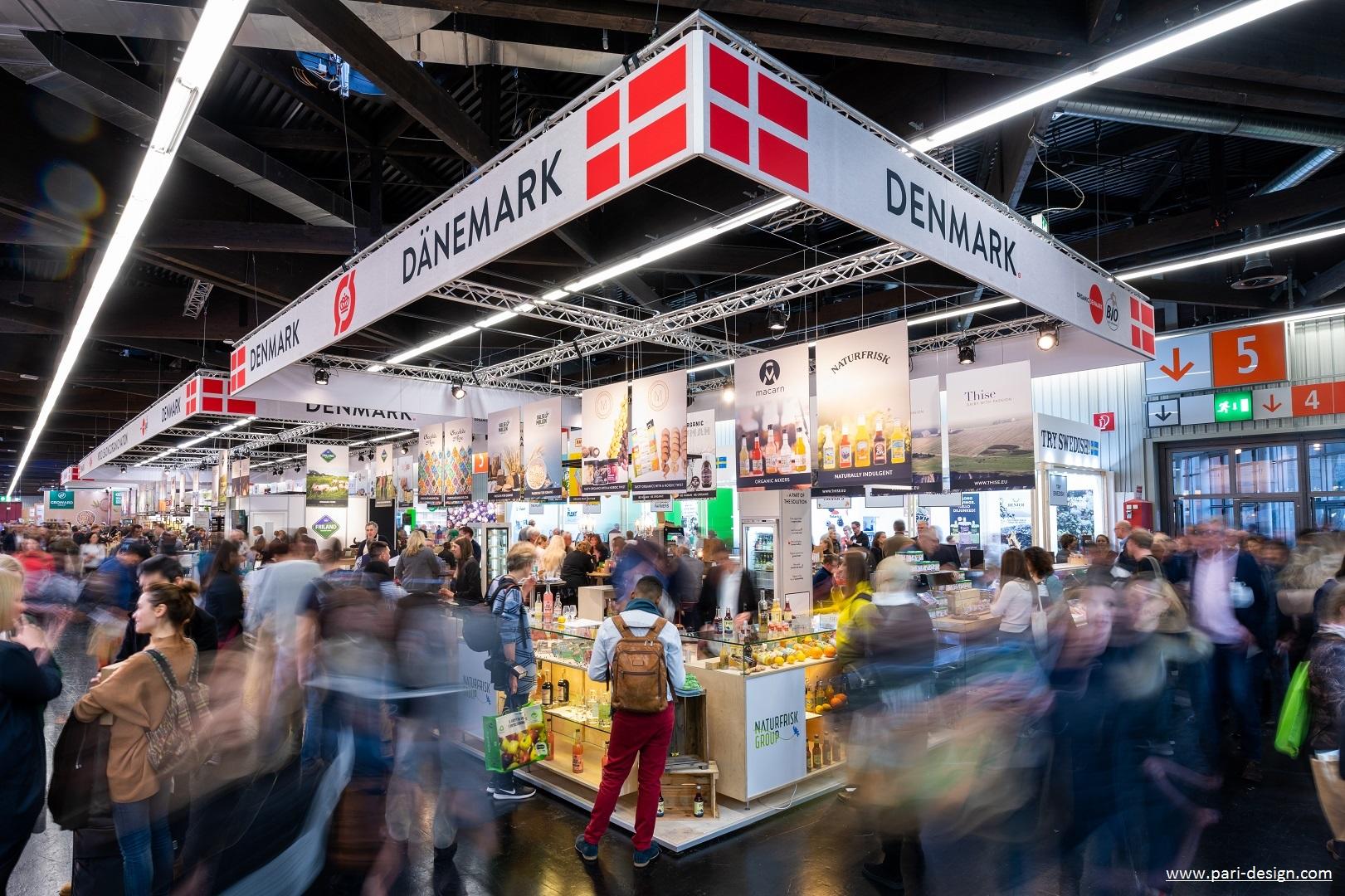 For several years, Organic Denmark and Bio Aus Dänemark have arranged and organised the joint stand for Danish organic companies representing the newest products of Danish organics to an international audience.

Also in 2021, Organic Denmark and Bio Aus Dänemark will host the Danish joint stand representing innovative and skilled Danish producers. We know that BioFach 2021, will be different as it will take place in the shadow of Covid-19. However, BioFach still offers a great and important platform for networking and not least to give Danish organic export a boost and we are looking very much forward to joining the world's leading organic trade fair again.
You will find the Danish joint stand in hall 6.
Would you like to join us?

If you have questions regarding the Danish stand or if you want to sign up as an exhibitor, please contact Louise Kaad-Hansen, LKH@okologi.dk or sign up here.
See our BioFach film and view images from BioFach 2020.
Below you can see the preliminary list of participating companies at BioFach 2021:
Want to know more?
Book a meeting at BioFach 2021
We have applied for funding to BioFach 2021 by the Fund for Organic Agriculture