BioFach Nuremberg
28 February 2019 by: Louise Kaad-Hansen
Together with the network, Bio aus Dänemark, Organic Denmark was responsible for the joint Danish stand at BioFach 2019. The Danish stand attracted many international buyers and decision makers, who especially took note of the quality and the high level of innovation in the Danish organic products.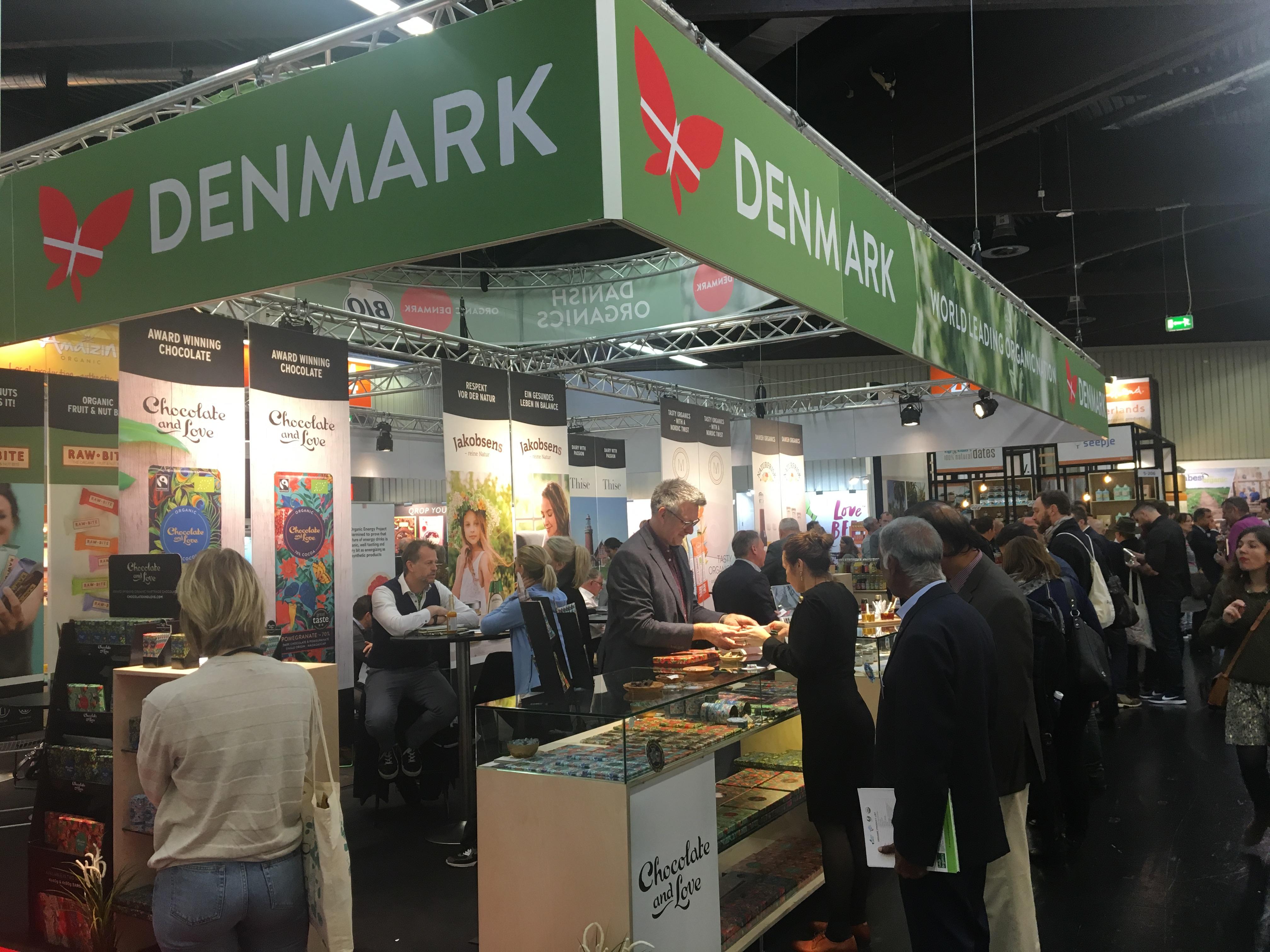 For several years, Organic Denmark and Bio Aus Dänemark have arranged and organised the joint stand for Danish organic companies presenting the newest products of Danish organics to an international audience.

Also in 2019, the Danish joint stand experienced a great interest from the many buyers that stopped by the stand and particularly paid attention to the quality and high level of innovation in the Danish products.

Thank you for a great BioFach and we look very much forward to coming back next year.

If you are interested in exhibiting at the Danish joint stand at BioFach 2020, please do not hesitate to contact Louise Kaad-Hansen, LKH@okologi.dk.
See the list of participating companies in BIOFACH 2019.
Click here to view and download images from BioFach 2019.
The joint Danish stand at BioFach 2019 is supported by the fond Økologisk Landbrug: