BioFach 2021 is going digital
February 2021 by: Louise Kaad-Hansen
When the world's biggest organic trade fair, BioFach, took place on February 17 - 19 2021 it was in a digital version only due to Covid-19. However, our purpose remained the same which is to create commerce between buyers and our exhibitors in order to pave the way for more organics on our export markets.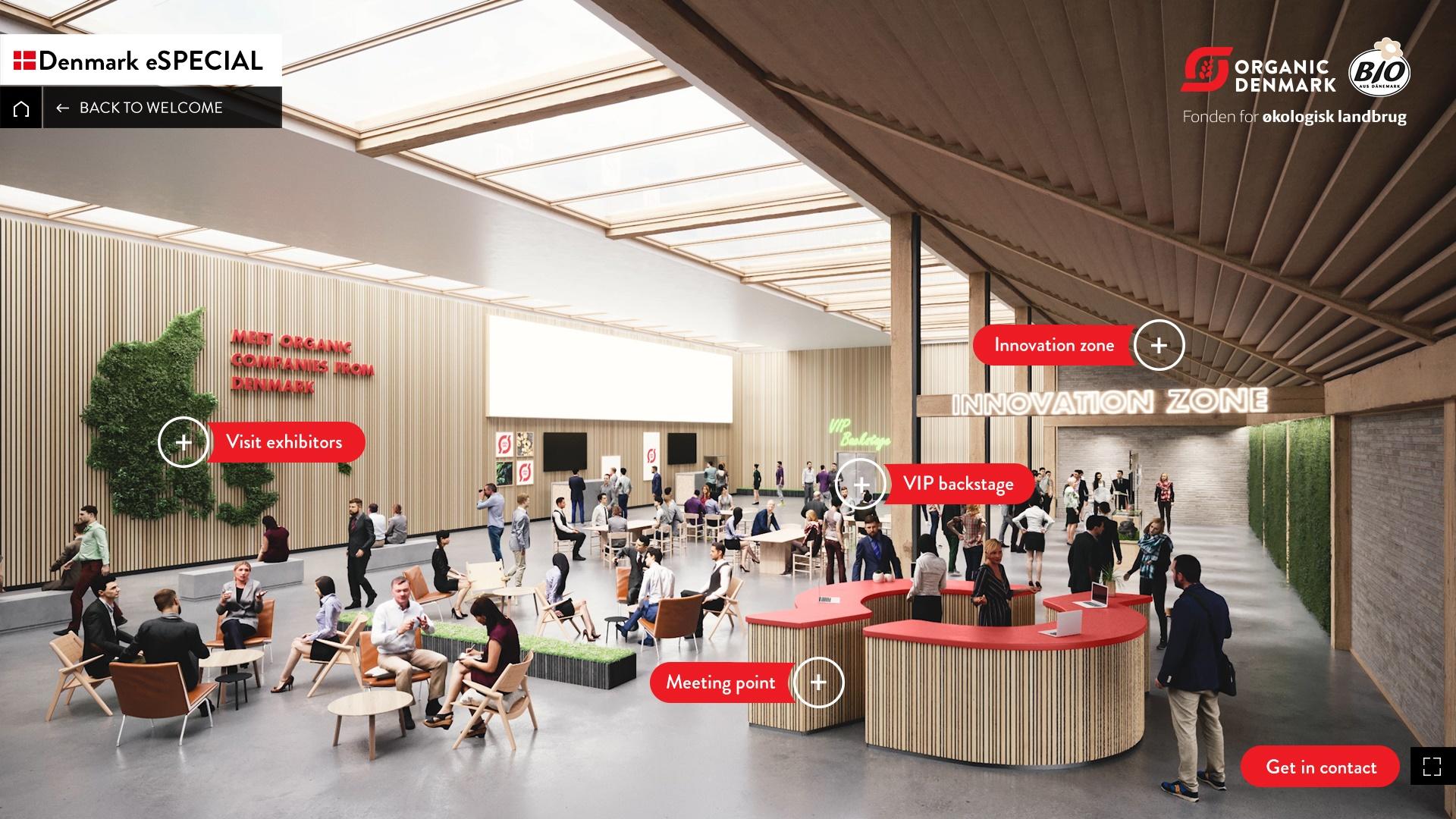 For several years, Organic Denmark and the network Bio Aus Dänemark have arranged and organised the joint stand for Danish organic companies representing the newest products of Danish organics to an international audience. However, Covid-19 is a game changer, that is why went virtual for BioFach 2021.
Denmark eSPECIAL
Organic Denmark and Bio Aus Dänemark represented 20 innovative, organic companies at BioFach eSPECIAL and furthermore the companies were represented at our own virtual and 3D platform Denmark eSPECIAL. And eventhough, BioFach 2021 has now come to an end, you still have the chance to visit www.denmarkespecial.com to explore our 20 Danish exhibitors and get inspired by their many innovative and high-quality products.
If you have questions regarding Denmark eSPECIAL, please contact Louise Kaad-Hansen, LKH@okologi.dk.
See our BioFach film and view images from BioFach 2020.
Below you can see the list of participating companies at BioFach 2021:
Want to know more?
Book a meeting at BioFach 2021
We have applied for funding to BioFach 2021 by the Fund for Organic Agriculture