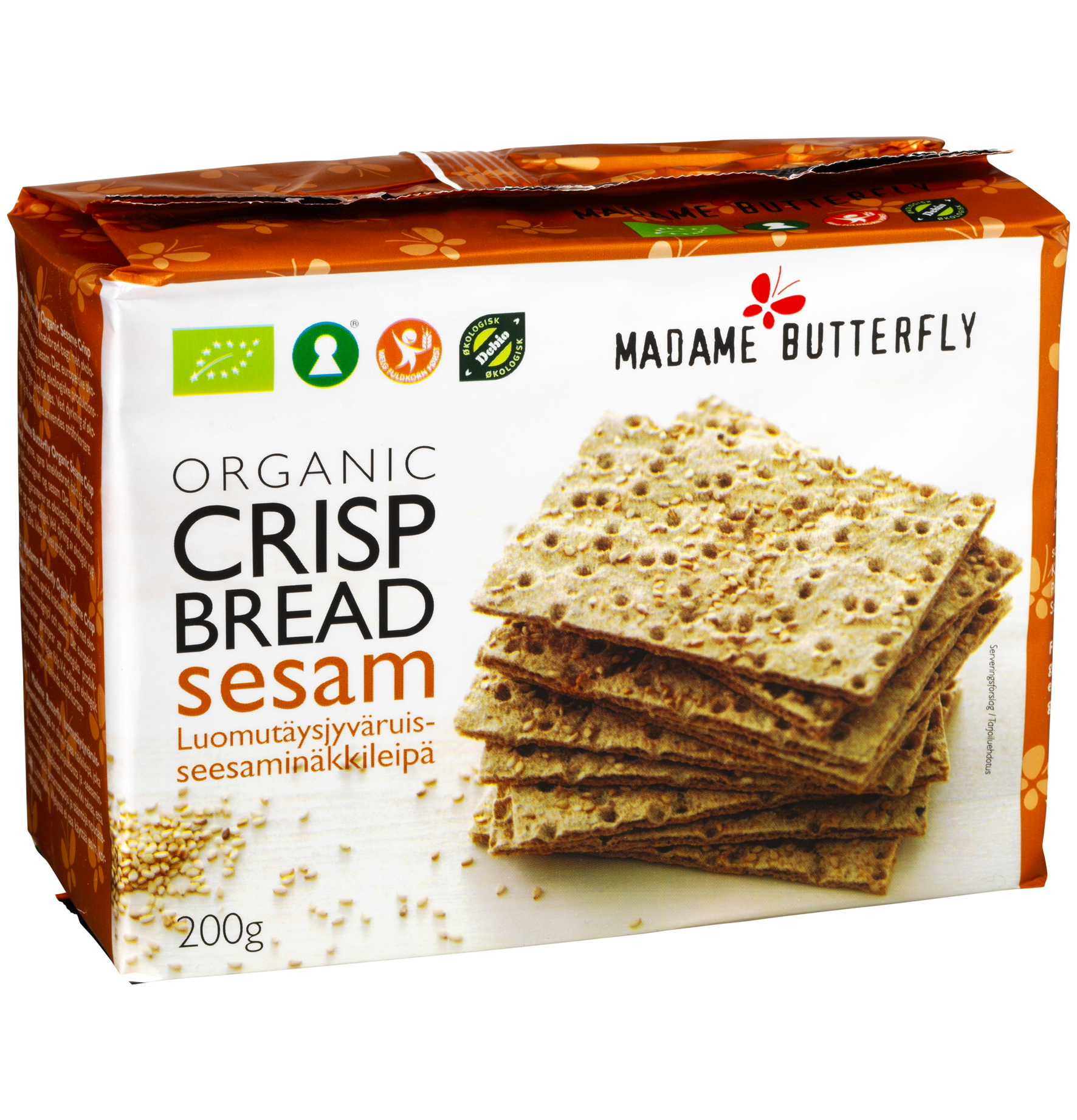 Organic Crisp Bread w/Sesame
The toasted sesame seeds generously sprinkled on top of these organic crisp breads add the famous "little extra". You get an invitingly nutty flavor - the perfect match for paté. crisp bacon or creamy peanut butter. Easy to bring along on the go. Easy to serve. Easy to enjoy!
Book Your
Online Meeting
This meeting service is
for interested buyers only!
We will send you a booking confirmation and the requested product samples
before our meeting. Booking a meeting is, of course, obligation free.
VIDEOS
By
Food Solutions A/S
Uploads fra Food Solutions A/S
Food Solutions A/S 1/3
Basic info
| | |
| --- | --- |
| Net weight: | 200 g |
| Produced: | DE-ÖKO-001 | EU/non-EU Agriculture |
| Storage: | Shelf life: 9 months |
Nutritional content pr. 100 g
| | |
| --- | --- |
| Energy: | 1566 kJ/373 kcal |
| Fat: | 6.3 g |
| Including saturated fatty acids: | 1 g |
| Carbohydrate: | 61 g |
| Of which sugars: | 1.1 g |
| Dietary fiber: | 14.3 g |
| Protein: | 11 g |
| Salt: | 1.3 g |
Ingredients
86% wholegrain rye flour*, 9% sesame seeds*, sea salt, *= organic , Might contain traces of: wheat | barley | oat | spelt | egg | soy | milk | hazelnuts and almonds