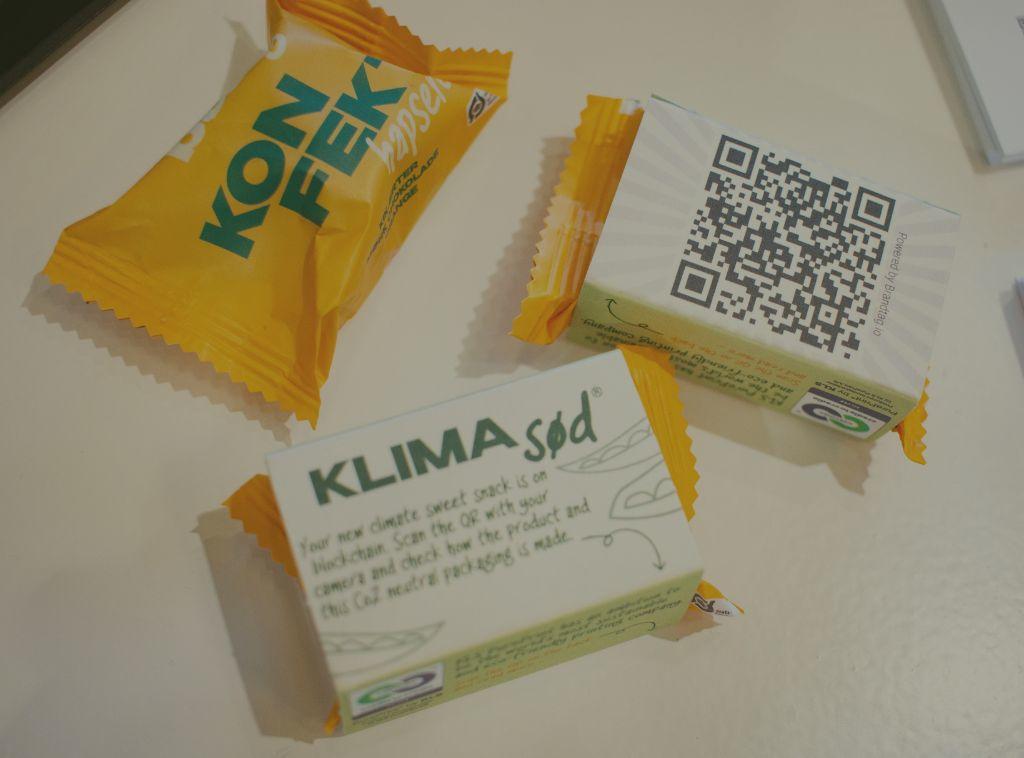 Product News
Bælg is levelling up their product transparency by sharing the product journey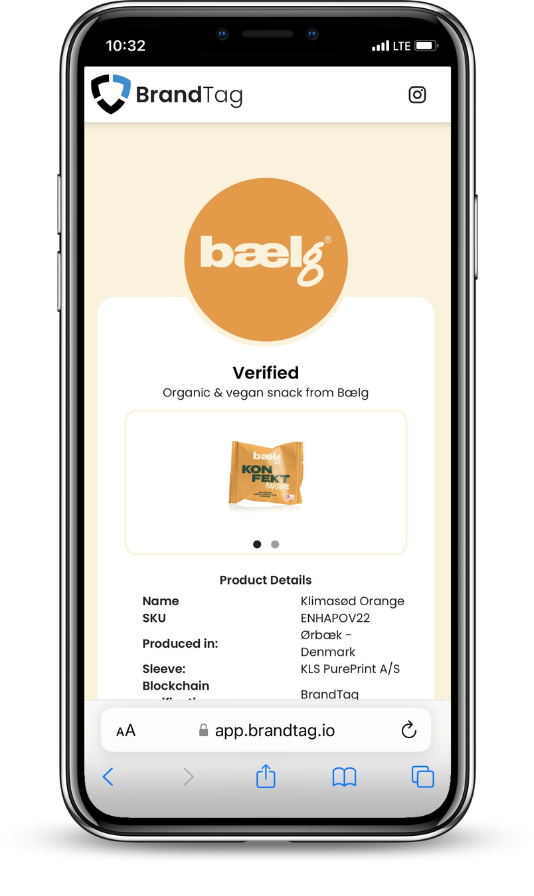 Bælg just launched a new "Klimasød" event together with BrandTag and KLS PurePrint. By scanning the Cradle to Cradle certified packaging event visitors can access information and documentation about the product's and the packaging's circular journey.
Bælg uses organic danish legumes, bought second sorted from Kragerup Gods in order to help reducing food waste. They use the organic danish legumes because it's both good for the biodiversity on the fields and it tastes delicious in combination with dark chocolate, which is also the reason why they call their confectionery bites Klimasød®.
With the bio-friendly use of organic local legumes and the ambition to reduce food waste, it seemed only logical to join forces with BrandTag and KLS Pureprint in a project aiming for both digital storytelling and eco-friendly packaging.
BrandTag is a blockchain-based solution designed to help you prove your brand story and product transparency with accessible documentation to verify your claims. It is built to transform your consumer's experience, prevent greenwashing and providing proof of authenticity.
KLS PurePrint has an ambition to be the world's greenest and most sustainable printing company. They want to contribute to a better future for people and nature. KLS Pureprint develop and market products that can live up to the principles behind the circular economy and that can be certified by the non-profit organization Cradle to Cradle Products Innovation Institute.
Bælg, BrandTag and KLS Pureprint collaborated to tell the story of a green ambition – A collaboration that was launched for Copenhagen's fashion show 2022, and which you can experience at the at the Innovation day in Vejle the 25th of August.