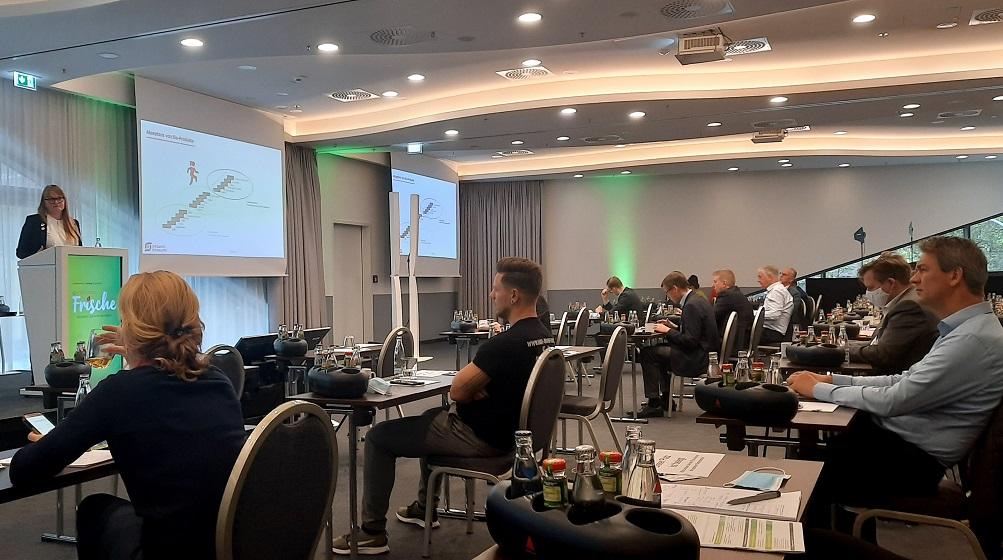 News
Branding of Denmark at Lebensmittel Zeitung Strategy Day
On October 19-20 2020, Organic Denmark attended Lebensmittel Zeitung's yearly strategy day where 80 people from the retail sector was gathered. It was a great day with lots of networking which resulted in many new contacts to German retailers which we will use to pave the way for more and better organics to Denmark's biggest export market, Germany.
Organic Denmark was represented with a stand in order to promote Denmark as the world leading organic nation. This gave rise to many interesting dialogues with the participants about the Danish organic market as well as the untapped organic potentials on the German market.
Moreover, Organic Denmark's International Market Director, Pernille Bundgård, gave a presentation about how Denmark has become the world leading organic nation and she also told about the importance of our cooperation with the retail sector.
As a result, Organic Denmark brought back home new knowledge that we will use in our future work. We would like to highlight 3 learnings from the German market:
Tell your German business partners what you do in order to comply with the corona guidelines. It is important to be very clear and straightforward about this to gain trust.
Be aware that the Germans have a strong focus on animal welfare.
Online meetings have become a natural part of doing business. Be sure to have a clear purpose and goal with the meetings – and more importantly do not connect until you are ready.
Thank you for 2 great days – we hope that it won't be too long before it will be possible to once again enter our export markets to promote Danish organics.