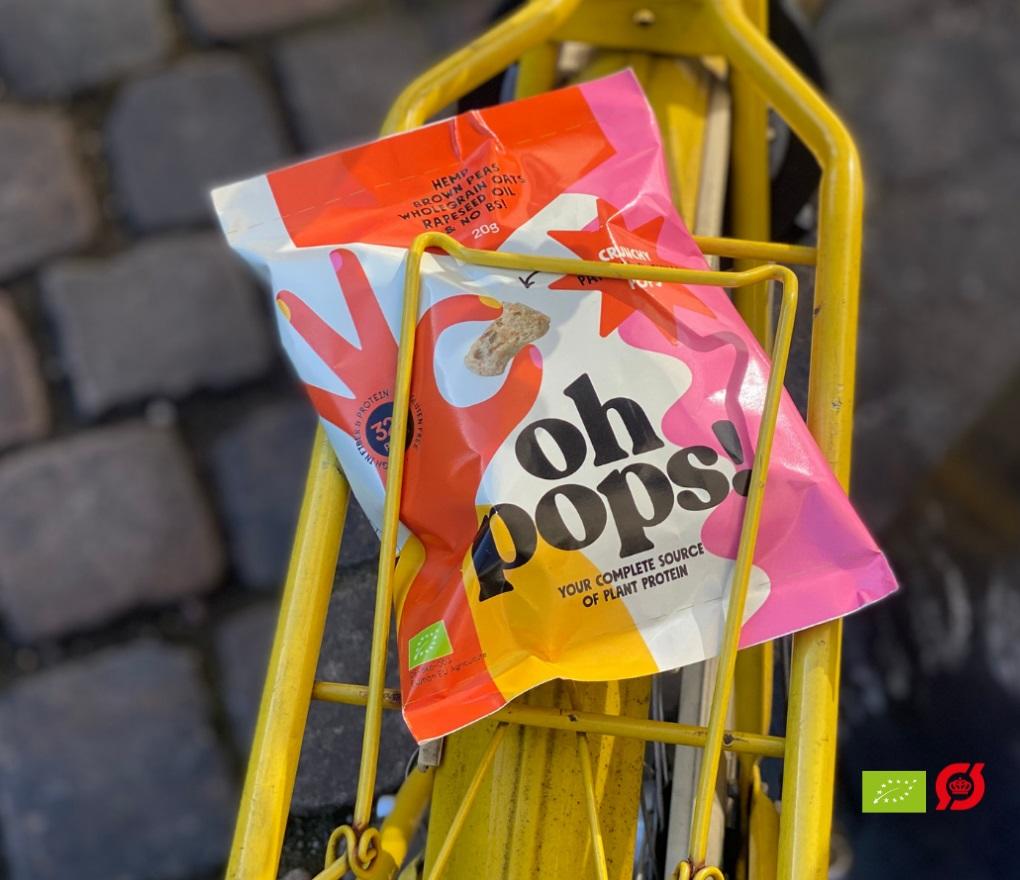 Product News
Crunchy news by Ohpops!
SAVOURY & CRUNCHY – HIGH IN FIBRE – PROTEIN – OMEGA3
Ohpops! offers a clean label product which is made from three ingredients only, oats, hemp protein & brown pea protein, sprayed with rapeseed oil and herbs. All ingredients are organic and the product is gluten free, allergy friendly and free from any nasty artificials.
This product is beneficial in many ways, and the consumer will not only get a plant based protein snack, but also a variety of fibre, vitamins and minerals. Ohpops! offers a snack which is boosting your energy on-the-go.
Ohpops! functional snack:
● The pleasure of guilt-free snacking
● Vegan / Organic / Clean label
● High fullness factor / Free from / Gluten free
● High in fibre & protein / Healthy fats (Omega-3)
● Savoury, crunchy & tasty
● Low in sugar

"It ́s time to change those snacking habits for the better, and we ́re here to make crunchy snacking fun, easy, positively healthy and yet tasty"
-CEO & Founder, Ole Nielsen.
Launching 3 flavours:
Chilli & Paprika, Basil & Onion and Wasabi-style at the end of October.

Contact: www.ohpops.dk / hello@ohpops.dk / Instagram: @ohpopsdk