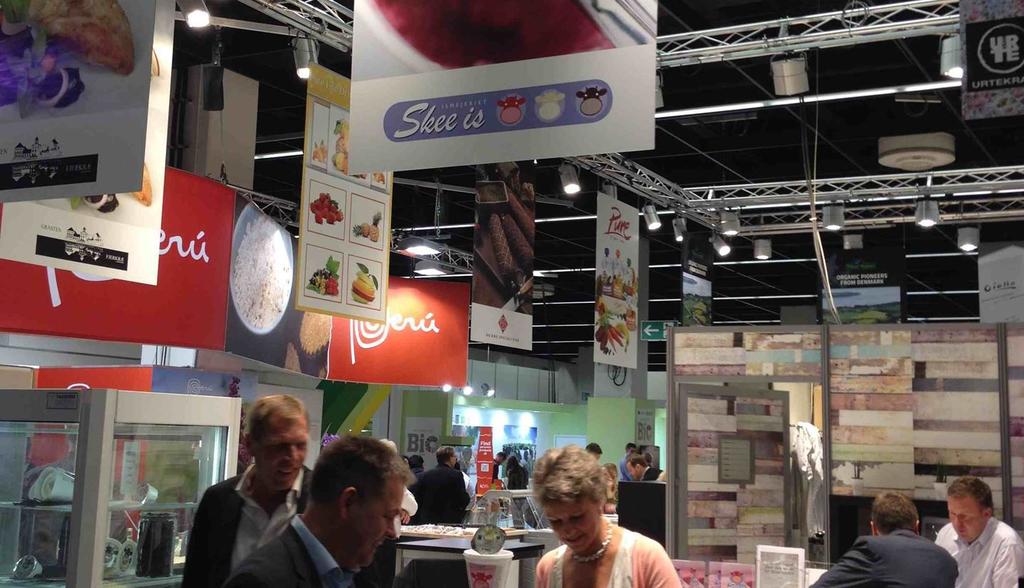 News
Danish organic companies participating at ANUGA
From 5th to 9th October everybody in the food industry is looking towards Cologne. In these days the food fair ANUGA takes place, the fair is the world's largest fair for food and beverage. 12 Danish organic companies are participating at Danish joint-stand, which is organised by Organic Denmark and the Danish Agriculture and Food Council.
12 organic companies from Denmark will participate at the Danish joint-stand in the organic hall (no. 5.) when the world's largest trade fair for food and beverage takes place in Cologne from the 5th to 9th October.
Organic Denmark and the Danish Agriculture and Food Council have organised the export promotion at Anuga 2013, which is seen as one the food industries most important fairs.
Great potential for export of Danish organic products
- In Denmark, we have one of the world's most developed markets for organic products and the export of organic products continues at a significant pace, we experienced a growth of 21% from 2010 to 2011. This means that the companies are ready to meet the challenges at the international markets, says Helene Birk, export manager at Organic Denmark, who has great expectations to the Danish participation at the fair.
She estimates that is has become more important for the organic companies to participate at large fairs such as Anuga as organic products have moved into retail. At these fairs, the organic companies will meet the responsible category purchasers from the largest conventional retail chains.
In 2011, the organic hall had 53,000 visitors from the foodservice and catering industry, of which 85% was decision-makers.
The Danish joint-stand covers 123 m2 and is located close to the boulevard in the organic hall 5. At the stand, the 12 companies have their own area.
The Danish exhibitors at the joint-stand are:
Rynkeby Foods
Sunprojuice.dk
JuicOrganic
Løgismose
St. Clemens
Skee Ismejeri
Thise Mejeri
Eurodan Poultry
Aalbæk Specialiteter
Urtekram International
Sophus Choice
Oialla