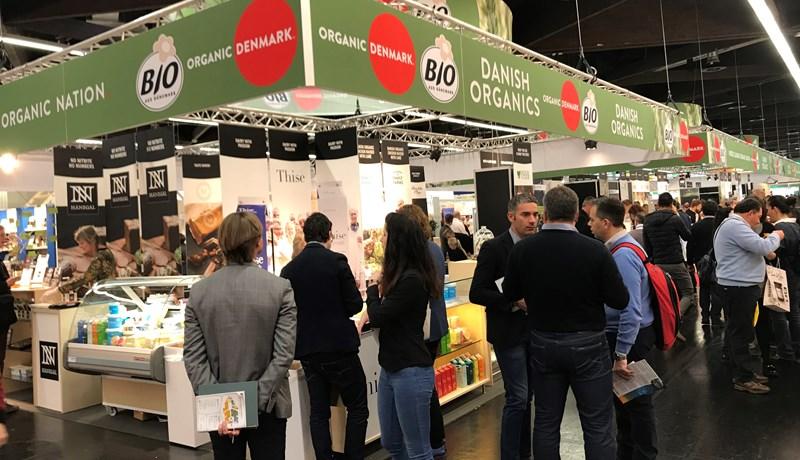 Press
Danish organic exports reach new heights
Foreign demand for organic products from Denmark is at an all-time high. Exports of organic cheeses, eggs, hams, carrots and other Danish organic products amounted to nearly three billion Danish kroner in 2017, according to figures just published by Statistics Denmark. This corresponds to an increase of 21% in one single year.
As a result of the growing appetite for Danish organic products abroad, Danish organic exports are setting a new record. Figures just published by Statistics Denmark show that exports of Danish organic products amounted to DKK 2,951 million in 2017. This is an increase of 21% in one year. It means that Danish organic exports have nearly doubled in four years.
"Global sales of organic products have more than quintupled since 2000. Consumers worldwide are increasingly demanding organic products – but the Danes are in a class by themselves. Denmark's position as the world's leading organic nation and Danish enterprises' ability to develop innovative organic products that match current trends mean that Danish organic products are in high demand on export markets. Danish organic exports are therefore setting new records year after year," says Pernille Bundgård, International Market Director, Organic Denmark.
Organic dairy products constitute by far the largest export segment
The new figures show that organic exports increased across product groups. Especially exports of organic dairy products and eggs grew and now account for 42% of total exports. Exports of organic meat, fruit and vegetables as well as beverages also increased significantly.
Germany is still the largest export market for Danish organic enterprises and represents 42% of total exports. This is followed by Sweden (16%), China (10%) and France (7%).
One of the organic enterprises feeling the increasing demand from export markets is the Danish dairy Thise Mejeri, which primarily sells organic cheeses to foreign countries.
"We've increased our exports by more than 35% this year. This is primarily based on significantly growing exports to the Nordic markets, where, this year, we've gained a solid foothold in Norway. We've also increased our exports to a number of overseas countries, including a major breakthrough in the United States. Exports to Germany and the Benelux countries are also still growing," says Sales and Marketing Director in Thise Mejeri, Peder Gerhardt Jessen, who have a clear expectation that Thise Mejeri will increase its exports by approximately a further 30% every year in the coming years.
Imports of organic products also increased (by 20%) in 2017. According to Organic Denmark, one of the reasons for this is that, despite an ever-increasing switch to organic production, the production of primarily fruit and vegetables still could not keep up with the growing demand in 2017.
Read more about the new export figures on Statistics Denmark's website.
Development in Danish Organic Exports: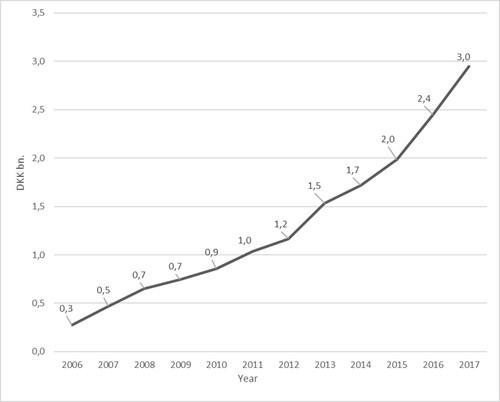 Source: Statistics Denmark


For further information, please contact:
Pernille Bundgård, International Market Director, Organic Denmark, tel. +45 6059 5313, pbs@okologi.dk
Line Skouboe, PR, Organic Denmark, tel. +45 2442 6952, lsk@okologi.dk