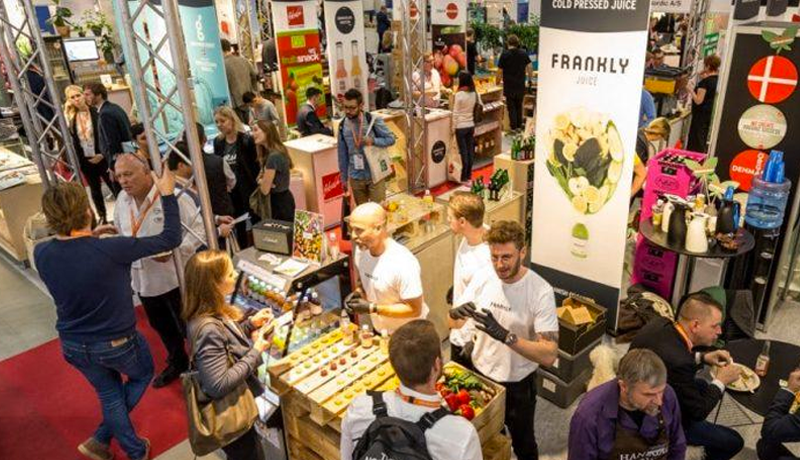 Press
Denmark receives the title "Country of the year" at Nordic Organic Food Fair 2019
As the statistic shows, Denmark is the world's leading organic nation, having the highest consumption of organic. 11,5% of all grocery sold in Denmark is organic, where the consumers buy organic at least once a week. Moreover, the country has high food quality and strict safety rules, which are reflected in the government-certified Ø-label.
For its efforts and commitment toward increasing the production and consumption of organic food, Denmark has been crowed "Country of the year" at this edition of the Nordic Organic Food Fair.
Nordic Organic Food Fair is a 2-days event held in Malmo, on the 13th and 14th of November. It is the biggest organic fair for retail in Scandinavia and is organized by Diversified Communication UK.
To show that Denmark is working for a sustainable and organic future, Organic Denmark decided to change the design and materials of their joint stand for the fair. This year, we are building a sustainable stand from reusable materials like pallets, apple boxes, old furniture, etc.
On the Danish organic joint stand, more than 14 innovative companies will be exhibiting a wide organic product range. There will be drinks, vegan products, snacks, bread, chocolate, baby food, etc. If you are interested in reading more about the Danish exhibitors and meet them, click here.
"We are very proud to be working with Denmark as the first Country of the Year at Nordic Organic Food Fair. Organic Denmark has been a very important partner of the show since it launched nearly ten years ago. Today, the event is seen as one of the most important in the industry and as a platform that promotes Scandinavia as one of the most forward-thinking regions in the world," says Carsten Holm, managing director of Diversified Communications UK.
For the press release, click here.