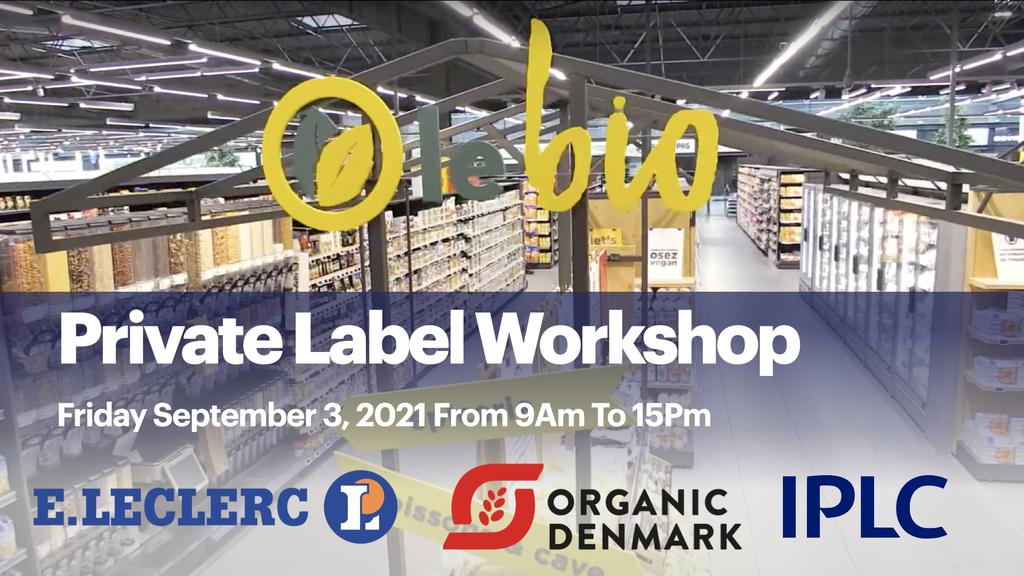 News
FRENCH SUPER MARKET CHAIN, E.LECLERC SCAMARK, COMES TO DENMARK AND PARTICIPATES IN EXPORT WORKSHOP
Are you a producer of organic food and are you also interested in private label and exports in the European markets? Then do not miss our workshop on September 3, when we put focus on private label in the European markets, and at the same time get a visit from France's largest supermarket chain, E.LECLERC SCAMARK.
Perhaps you already produce Private Label? Perhaps you are a brand manufacturer with an interest in expanding with Private Label, or perhaps you just want to know more about Private Label? No matter what, this workshop offers you a unique opportunity to gain knowledge about the possibilities of private label and organics in the European markets.
The workshop is divided in two parts:
In the first part of the workshop, which will be conducted by IPLC Europe's partner who oversees the French market, Remy Medina, you will gain an overall insight into the European markets, but there will also be a part that takes a deep dive into the French market.
In the second part, Commercial Director, Nadia Million from French E.LECLERC SCAMARK offers in-depth insight into the chain's private label strategy for organic food.
Ideal opportunity
Organic Denmark is proud to have developed this workshop in a close cooperation with IPLC Europe's Nordic partner, Jonas K. Petersen. Private label is developing rapidly throughout Europe and together with organics this is an area that all supermarket chains have a strong focus on. The workshop therefore offers an ideal opportunity to gain more insight and knowledge about this area and thereby strengthen your opportunities in Private Label both as an approach to new markets, or as an opportunity to increase growth on existing markets in Europe.
NB. The workshop will be held in English.


Practical Information
Date: Friday September 3, 2021 from 9am to 15pm
Place: Smedjen, Værkmestergade 9, 8000 Aarhus
Price: 650 DKK - please notice that registration is binding
To see the full agenda of the day or to sign up please contact Nanna Navntoft: nan@okologi.dk


Please feel free to contact us if you have questions.
The workshop is supported by the Fund for Organic Agriculture: