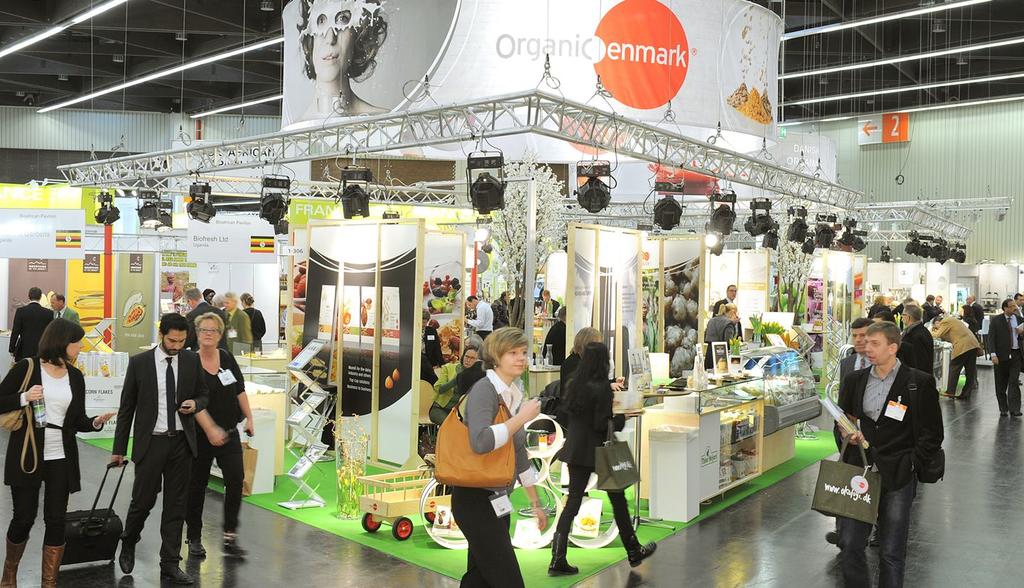 News
Global demand for organics increases
Denmark still takes the lead when it comes to the consumption of organic food, but also globally, the demand for organics rises. Forecasts of the Danish organic food export are therefore very favourable, Organic Denmark evaluates. Right now, about 30 Danish organic companies are on their way to the world's largest trade fair on organics in Nuremberg, Germany, to take advantage of this great potential.
Organic sales continue to increase globally. Worldwide, consumers bought organics for about USD 64 billion (about EUR 47 billion) in 2012. This states a new report of the Swiss research centre FiBL and the international organic organisation IFOAM. Thus, worldwide sales of organics have been tripled in the past 10 years.
Denmark is the country where organics enjoy the greatest popularity. Organic sales account for 7.8 per cent of total Danish food sales.
"Our leading position is due to the Danish consumers' great interest and huge trust in organics. 99 per cent of the Danish population recognise the red "Ø-label", which marks state-controlled organic products, and 84 per cent trust in the label and the production that it represents. In corporation with the supermarkets, we succeeded in making organic products easily available in Denmark. When this happens, people buy organics", says Paul Holmbeck, director of Organic Denmark (in Denmark known as Økologisk Landsforening) - the organisation of organic farmers, companies and consumers in Denmark.
"Danes recognise the red "Ø-label" as a guarantee for a couple of factors: Pure food without pesticide residues, an environmentally friendly production which preserves our nature and drinking water against pollution of pesticides, and a high degree of animal welfare, where animals are provided with comfortable space and outdoor areas", he says.
Realisation of great potential for organic export
While the new global statistics are being released, about 30 organic companies participate in a joint export initiative at BioFach in Germany, the world's largest trade fair for organics, and here, the companies are seeking to take advantage of the globally growing interest in organics.
"Denmark has one of the most developed markets of organics in the world, and holding the title as the world leading organic nation with long organic traditions often opens the door to export markets around the globe. Internationally, Danish organic companies are associated with innovation and professionalism. Thus, there is a unique export potential for Danish organic food, which is clearly reflected in the recent export trends", says Helene Birk, export manager of Organic Denmark.
The export of Danish organics in 2012 increased to EUR 149.6 million and has more than quadrupled in seven years.
"The organic companies increasingly export to near markets and have recently also started to enter the markets outside the EU, such as China and the US, which offer great potential. At BioFach, about 45 per cent of all present purchasers will be from countries outside the EU."
The Danish joint stand at BioFach is implemented by the association of producers Organic Denmark Export with subsidy from the Danish Ministry of Food, Agriculture and Fisheries' Rural Development Programme. The event is being carried out in collaboration with Organic Denmark.