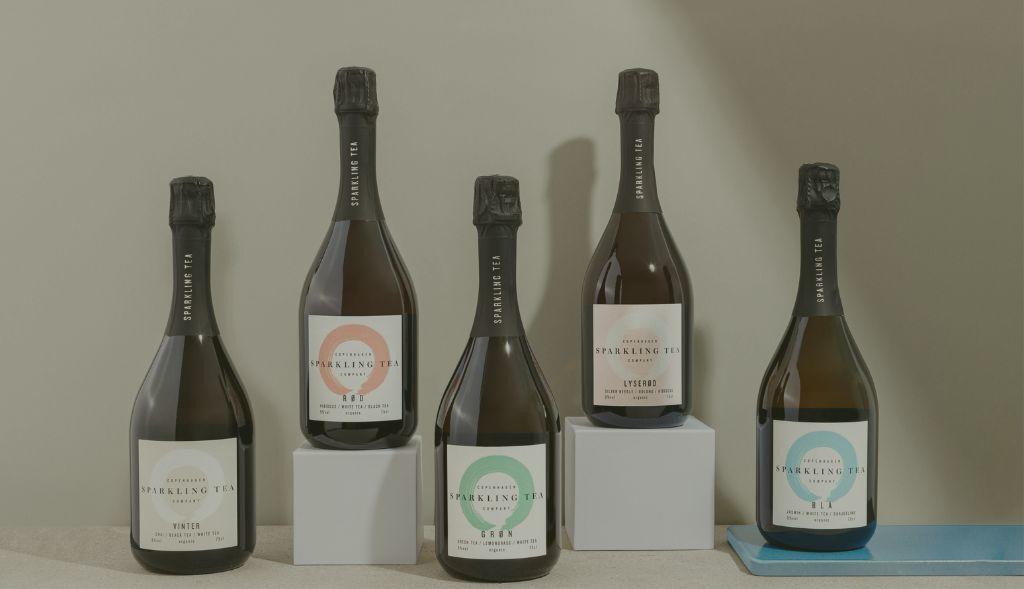 Product News
IT'S TEA. BUT NOT AS YOU KNOW IT…®
Sparkling Tea is a new beverage category, which combines up to 13 different organic teas in one bottle. The secret to the unique taste lies in the selection and the exact times and temperatures during production. Every batch of Sparkling Tea is therefore hand brewed by the founders themselves, Jacob and Bo, to ensure a high level of quality at every production.
Sparkling Tea has established a firm position within the growing low- and non-alcoholic category with its 0% and 5% alcoholic range. The low percentage of alcohol, however, does not include a comprise on the experience.
In every variant of Sparkling Tea, you will find a unique and complex taste. It is therefore the ideal drink for any festive occasion as an aperitif or paired with everything from fish and seafood to sweet desserts, all depending on which of the 5 variants of Sparkling Tea you have in your glass.
THE STORY
Sparkling Tea was developed by the award-winning sommelier Jacob Kocemba, during his time at a Michelin restaurant in Copenhagen, Denmark. He realized the many possibilities within the world of tea, when he couldn't find a matching wine for a dessert, despite a wine cellar of more than 1,700 wines. Instead, the solution came in a homemade tea extract, which consisted of a blend of different exclusive teas. The new drink became a great success and a favorite amongst the guests of the restaurant.
Jacob has since then - through hundreds of trials and his unique ability to combine flavors - developed exquisite flavor combinations that form the basis for the different versions of Sparkling Tea.
To live out the dream of making Sparkling Tea a new global beverage category, Jacob partnered up with Bo Sten Hansen in 2017. Bo has many years of experience in business development and has always had a great passion for gastronomy. Together they founded Copenhagen Sparkling Tea Company, and on the 26th of May 2017 the first bottle of Sparkling Tea was sold in Copenhagen.
Sparkling Tea has grown rapidly and is today sold in 30+ countries and served at more than 70 Michelin restaurants worldwide. This journey has, since the beginning, been motivated by a shared dream, to produce the world's best sparkling low/non-alcoholic beverages. Why, you might ask?
BECAUSE EVERYONE DESERVES A GOOD GLASS OF BUBBLES!