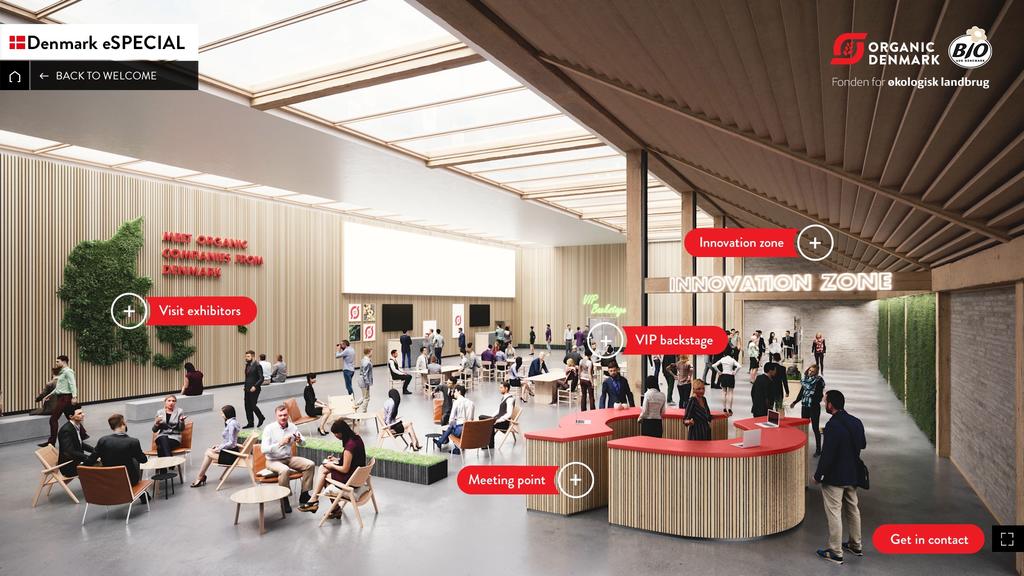 News
JOIN US AT DENMARK eSPECIAL AT THIS YEAR'S BIOFACH
Covid-19 is a game changer, that is why we are going virtual for BioFach 2021 and we are looking very much forward to e-meet you there.

EXPLORE DANISH ORGANIC COMPANIES
Together with the network Bio Aus Dänemark we will represent 20 innovative, organic companies from Denmark at BioFach eSPECIAL on February 17-19 2021 and furthermore you can explore the Danish, innovative companies on our own Denmark eSPECIAL platform.

On the Denmark eSPECIAL platform you can contact the Danish companies any time, asking for both online meetings, a call, or samples. Already today, you can see the companies you can join and start up good corporation for excellent Danish organic products where high food service is the key.
GET INSPIRED IN OUR INNOVATION ZONE
When you are joining the DENMARK eSPECIAL platform you must also explore our Danish Innovation Zone to experience new trendy organic products. Danish organic companies are world-renowned for innovation. Please see for yourself.
GET REPORTS ABOUT THE DANISH ORGANIC MARKET
You can also visit our Meeting Point to meet Organic Denmark. Here you can ask for our guidance or ask any question you may have. You can get a free copy of the latest reports on the Danish organic market and learn more about how we pave the way for more and better organics.
If you have any questions, please do not hesitate to contact us.