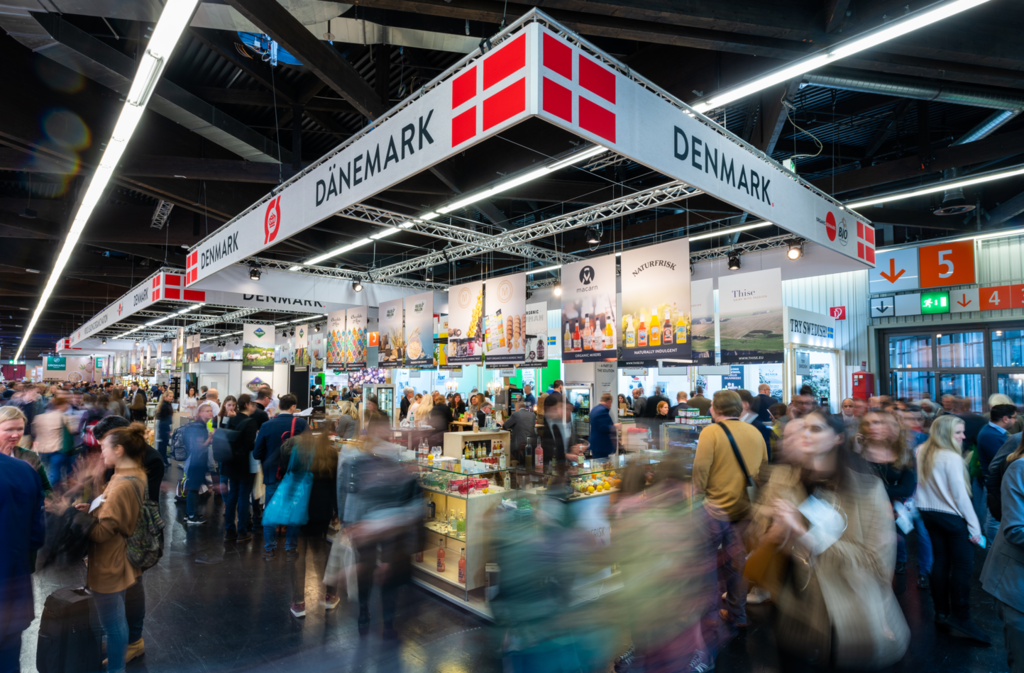 News
Join us for BioFach 2023
We are happy to invite you once again to our Danish joint stand at BioFach in Nuremberg from the 14th to 17th of February 2023. Organic Denmark and Bio Aus Dänemark will once again host the Danish joint stand and we hope to see you there!
On the Danish joint stand you will find +30 Danish exhibitors that will represent a wide range of innovative and high quality products. Keep an eye out for the Denmark e-special website that will be up and running from the 15th of January 2023 - here you have the possibility to explore the Danish exhibitors online
Book a meeting
If you are a buyer of organic products, we would be happy to arrange meetings with the Danish organic exhibitors in order for you to get introduced to any of the Danish companies you find relevant for your business. We can also arrange to give you a guided tour around the Danish joint stand.
Do not hesitate to contact Pernille Bundgård pbs@okologi.dk if you want to meet.
---
Four new reports about consumer habits
Organic Denmark has in collaboration with Plant-based Knowledge Center https://plantebaseretvidenscenter.dk/ published four new reports with insights as to how consumers make their choices when shopping for food.
Download the reports for free at http://Organicdenmark.com/reports
Organics is not just about labelling - it is all about values
For many years, the 4 organic principles have worked as an ethical compass for organic farmers and today the principles are more important than ever. Therefore, Organic Denmark is working to enhance knowledge of the four organic principles that originally have been developed by Ifoam International. We have done this by creating a short video for you that explains what the four organic principles are all about. Watch the video.
The principles of Health, Fairness, Ecology and Care express the vision and the fundamental values of the organic movement, and can guide us in managing nature's resources to ensure that we cultivate, process, buy and eat food that is as gentle on the environment as possible.
Learn more about the principles on our website
You can also download our report about the four organic principles and sustainability on our website
---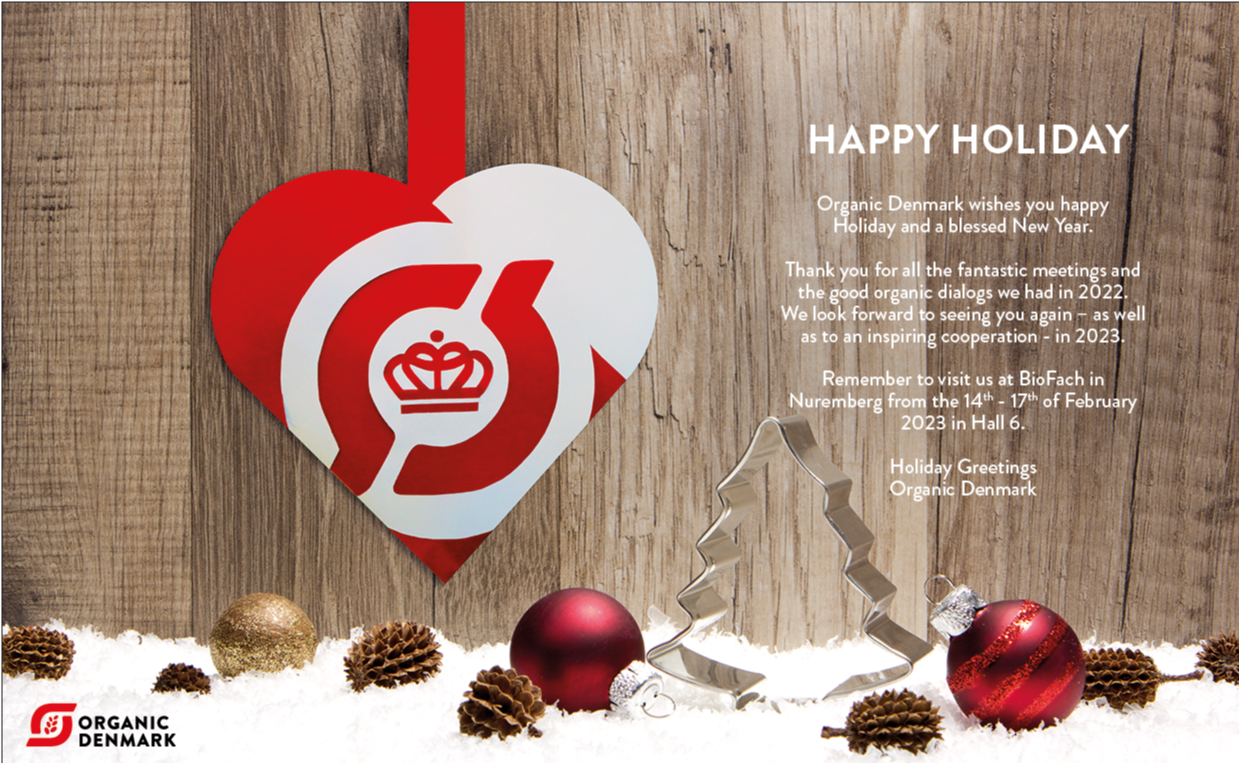 HAPPY HOLIDAY
Finally, we send you the warmest wishes for a wonderful holiday season and a happy New Year!
We look forward to working with you again in 2023 in order to pave the way for more and better organics.
Best regards from your Organic Denmark team,
Pernille Bundgård , Signe Sigsgaard von Burg and Iben Hebsgaard Nielsen
Find our contact details
https://www.organicdenmark.com/our-team