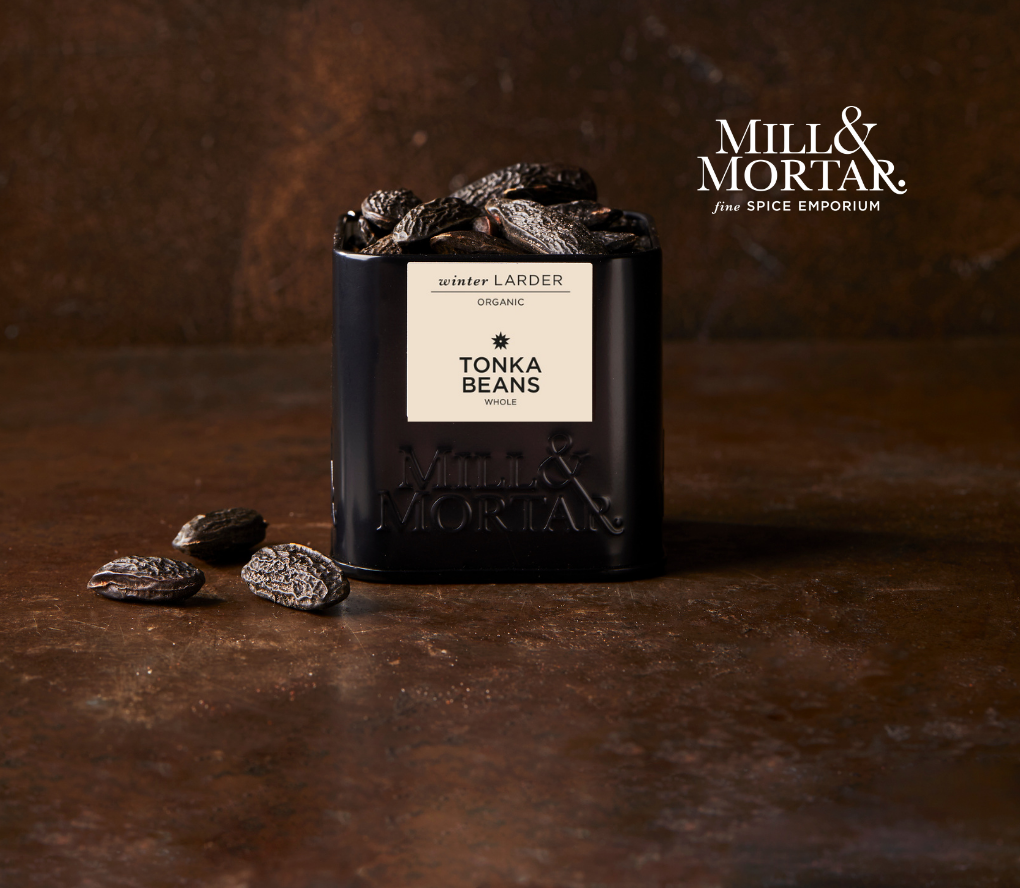 Product News
Autumn news: tonka beans by Mill & Mortar
Mill & Mortar offers tonka beans harvested organically in Brazil.
A dessert spice with a punch - A MasterChef favorite - Intense and spicy aromas
Pair well with chocolate as well as sweet fruits and is often used in puddings and in ice creams.
An exotic ingredient that is becoming more and more common in the home cupboard
The Tonka bean has a powerful scent of vanilla, woodruff and bitter almonds. Others detect a fragrance of sandalwood, magnolia, clove and even pear in the beans. These complex flavor properties have made the beans a popular addition to sweet dishes, including ice cream and pastries, where it is grated and mixed into dry ingredients or stirred into cream, ice creams or alcohol. It also works well with chocolates and fruits such as strawberries or apricots
A quality concept for spices – read more


"My idea for Mill & Mortar is simply this: to give you spices full of flavour. I believe spices should be treated with the same respect as good wine, coffee or olive oil. That is why we work hard to find the best spices and spice farmers in the world.
Iben Büchert
Owner & Founder of Mill & Mortar
Contact Hanne Goertz: export@millmortar.com
See more millmortar.com
Follow instagram.com/millmortar/