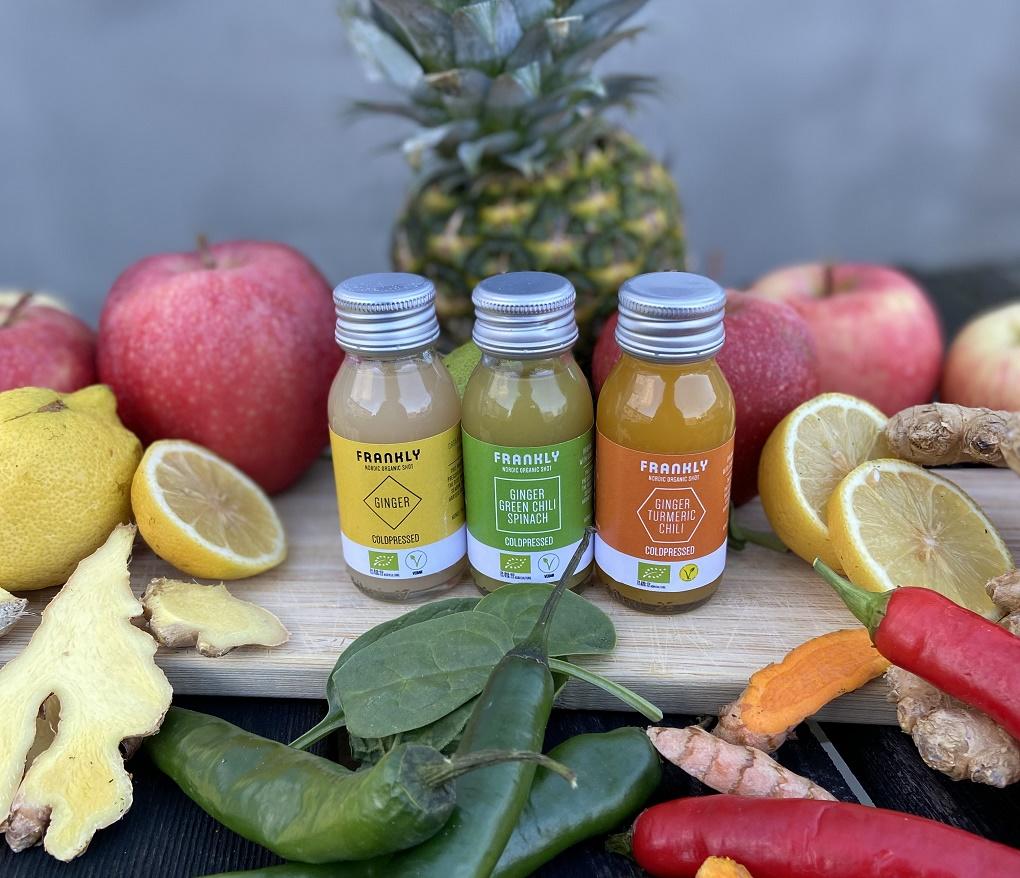 Product News
MOST LIKELY, THE BEST GINGER SHOTS IN THE WORLD
By cold pressing only raw organic, seasonal and sustainable grown fruits and vegetables, FRANKLY takes an honor in saying that "not all ginger shots are created equal". If you haven't tried it, you haven't lived ;) So why not give it a shot!
Much more than "just" a juice or a ginger shot
FRANKLY Juice was established in 2014 with the simple mission of offering transparency and honesty to people, when it comes to what they consume - and still is. From their passion towards health, the two founders Christian Seiersen and Christian Bowall has well established the FRANKLY Juice brand in Denmark with premium, organic and cold pressed juices and ginger shots which are HPP (High Pressure Processing) treated. With circular recycling in focus, the pulp (the remainder after cold pressing the fruits and vegetables) is being used by exciting companies producing plant based food, micro breweries or used at biogas facilities supplying heat for family houses.

New line of premium ginger shots for export – FRANKLY Nordic Organic Shots
Expanding their business abroad, an ambient line of organic and cold pressed ginger shots, served in glass bottles leaving a shelf life of 12 months from date of production, is now available. These ginger shots are absolute high end products. Some of the WHY is to be found in the sourcing of ginger. At FRANKLY Juice they only use Peruvian ginger, which is the absolute premium produce within ginger.
FRANKLY Nordic Organic Shots comes in three flavors and bottle sizes of 60 ml or 330 ml:
See all products from this company