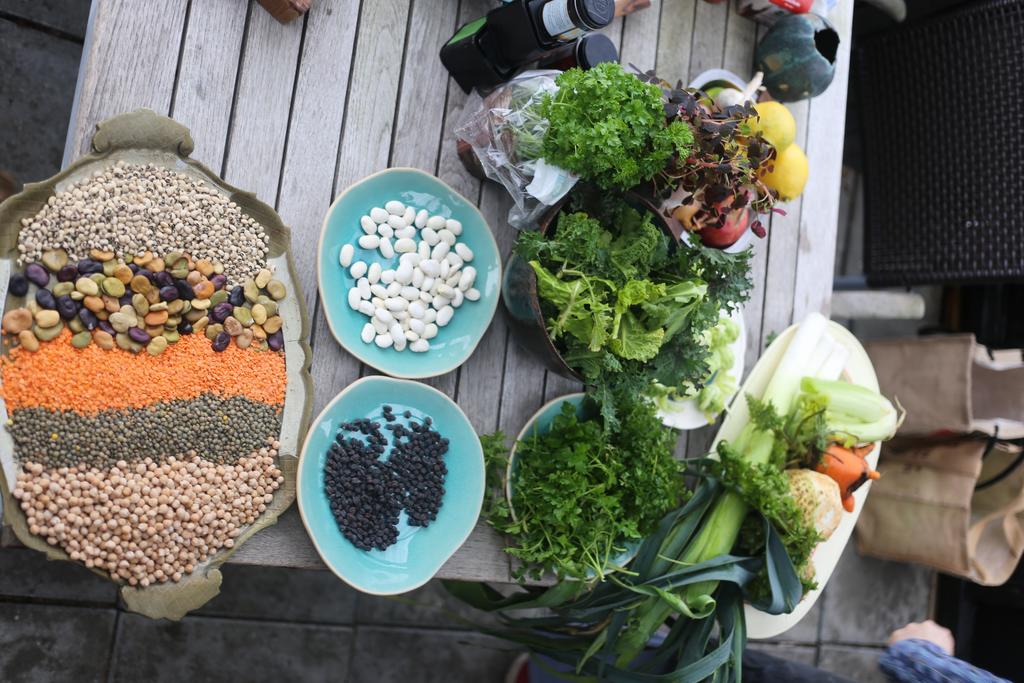 News
New knowledge centre to turbocharge transition towards plant-based diet
On 1 October 2020, Organic Denmark and The Vegetarian Society of Denmark established a new knowledge centre: The Plant-based Knowledge Centre. The new knowledge centre will provide a platform for research projects, knowledge sharing and experiments to promote the transition towards more organic and plant-based foods. The aim is to strengthen the knowledge base for a more organic, plant-based food system from farm to fork.

The background for the partnership is the need to address the major challenges facing society today in the field of sustainability, including climate, biodiversity and public health – all of which calls for significant dietary changes and thus much more knowledge about plant-based diets and sustainable plant-based food production. Among other things, projects at the Plant-based Knowledge Centre will focus on the cultivation, marketing and preparation of Danish-produced plant proteins and other ways of promoting and developing the organic plant-based foods of the future.

Concerning the establishment of the knowledge centre, Per Kølster, Chairman of the Board of Organic Denmark, says:

"For ecologists, of course, it has always been a case of taking the lead when it comes to paving the way for a more sustainable future. The necessary green conversion of our food system is no exception. On the plate of the future, plant-based foods will dominate while meat will play a carefully orchestrated high-quality supporting role – organic of course."
A Holistic Approach
The centre's work will support Denmark's ability to meet the EAT-Lancet Commission's recommendations on 'Healthy Diets From Sustainable Food Systems' and the UN's 17 Sustainable Development Goals while ensuring a holistic approach to achieve these objectives. A key premise of the centre is that taken together ecology and a plant-based diet pave the way for more sustainable food production and more sustainable food consumption, thus ensuring that the green and climate-friendly transition will not be achieved at the expense of our groundwater, animal welfare or biodiversity, for example.

Secretary-General, Rune-Christoffer Dragsdahl, The Vegetarian Society of Denmark adds: "The establishment of this knowledge centre by Organic Denmark and The Vegetarian Society of Denmark ensures that ecology and the green conversion of our diet go hand in hand – and are not run as two separate agendas. A holistic approach is necessary for the benefit of the environment, people and animals."

A plant-based diet is a diet based on plants and which can be supplemented with a small amount of animal foods. An organic plant-based food system will lead to better animal welfare and, overall, lower intensity and fewer animals as well as providing new inspiration for healthier and tasty meals.
A partnership for Cooperation
Organic Denmark and The Vegetarian Society of Denmark have established the knowledge centre as a partnership for cooperation on current and future projects – a subset of the many projects that each of the two associations manage and develop every year. The aim is to create greater critical mass and strengthen the expertise and specialist knowledge about plant-based conversion that already exists in the two organisations today, as well as to strengthen cooperation with other parties involved in this transformation.

Read more at plantebaseretvidenscenter.dk