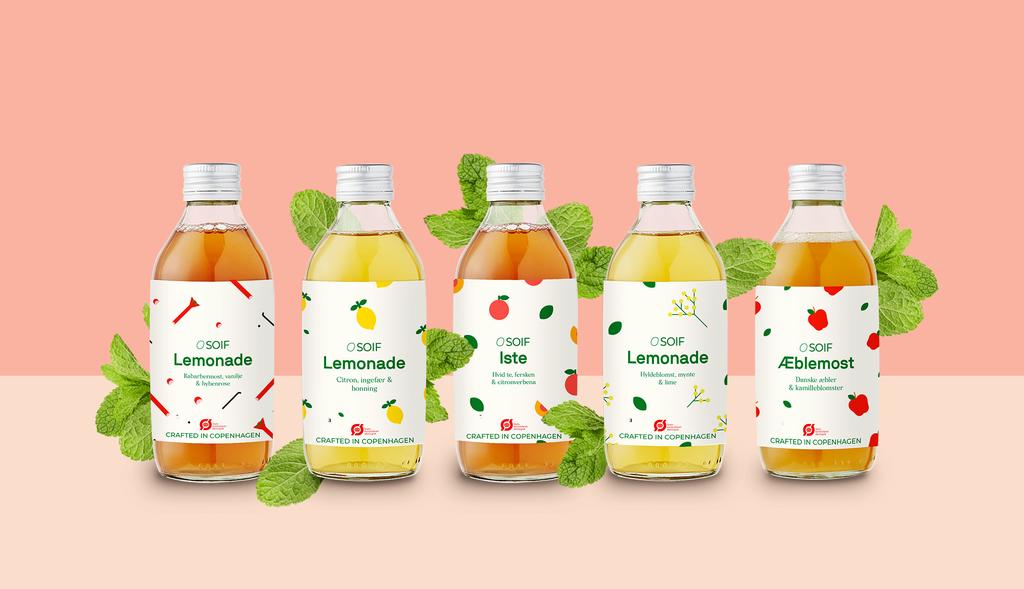 Product News
New organic crafted lemonades
We have produced a series of organic crafted lemonades in order for you to be able to serve really good quality beverages for your guests and yourself, but without all the hassle.
Soif Lemonades are 100% organic and as far as possible made from Nordic ingredients. We work on the idea that quality can be easy. We produce all bottles in our own production, where we taste and adjust all batches as the raw materials develop over a season.
In short, we have done the rough work so that you can enjoy a good lemonade without struggle.
'Soif' means thirst in french. We are not particularly french, but we do like the French thirst for life. Our Parisian friends say "Soif" to eachother when they want to meet for a drink. It is uncomplicated and everyone's invited. Same goes for our lemonades. It should be completely uncomplicated to enjoy a drink in good company. That's why we have bottled our favorite lemonades, in order for you to enjoy your valuable time with your favorite people. We pronounce Soif as Swauf.