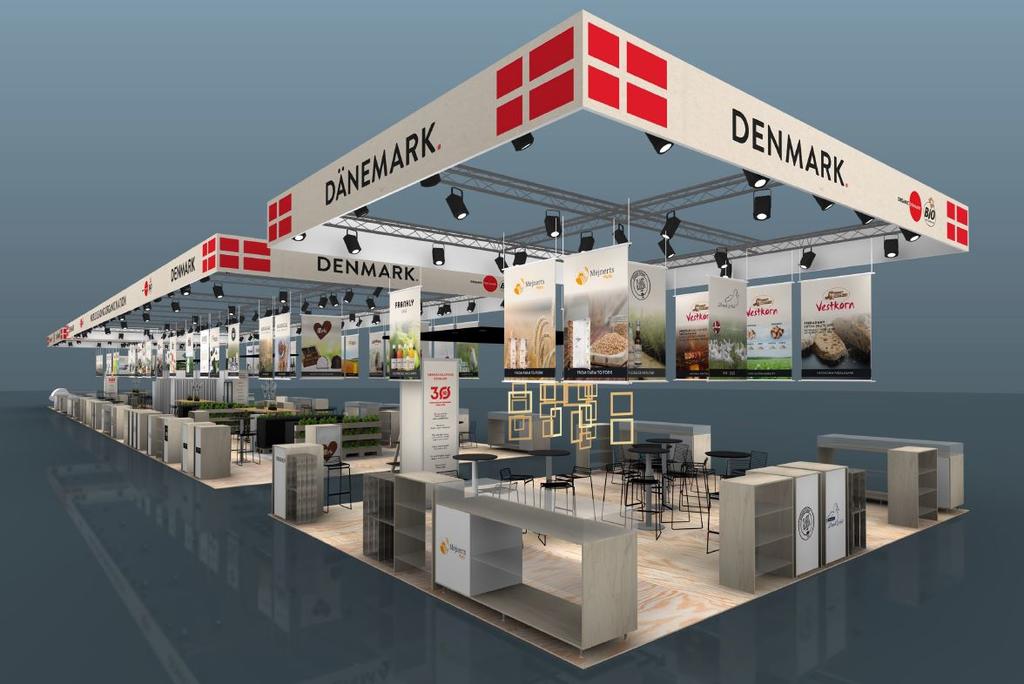 Press
Organic Denmark and Bio aus Dänemark at BioFach 2020
From 12th to 15th February 2020 Organic Denmark and Bio aus Dänemark will be at BioFach in Nuremberg with a joint stand for Danish organic companies. More than 40 companies will present the latest products of innovative Danish organic producers in the categories food retail, food service and industry to an international audience. Companies from the beverage, meat, vegan and snack sectors among others will exhibit their new products and top sellers at the stand.
Every week more than 50 percent of Danish consumers buy organic products. 11.5 percent of the food that Danes put in their shopping trolleys comes from organic farming. This makes Danes world champions in the consumption of organic products. One reason for the success story is the unique Danish organic model, which was established in 1987 with the world's first law on organic food production. 98 percent of Danish consumers are familiar with the state-controlled organic label, which celebrates its 30th anniversary this year. As consumers demand organic food in more and more product categories, manufacturers are developing more innovative and new organic products.
"Clear rules and thorough monitoring have enormously increased confidence in organic products in Denmark and have boosted sales year after year," says Pernille Bundgård, International Market Director at Organic Denmark. Both organic farmers and food companies can build on this confidence when developing new products. But also, the close cooperation between agriculture, product developers and retailers has ensured a continuous and up-to-date development of the organic food range in Denmark. At the stand, visitors can experience the success and competence of the Danish organic model, gain interesting impulses and make important contacts.
Paving the way for organic growth
Organic Denmark is an independent Danish trade association for organic producers, farmers and consumers. With more than 200 members, Organic Denmark represents over 90 percent of the value of the Danish organic food industry and is funded by the Danish government. The aim of the association is to increase the market share of organic food and to showcase the diversity and innovation of Danish organic products both nationally and internationally.
Meet more than 40 Danish companies at the joint BioFach stand of Organic Denmark and Bio aus Dänemark in hall 6, stand 6-111, 6-125 and 6-135.
If you are interested in a press meeting with representatives from Organic Denmark or the Danish organic producers, please contact Pernille Bundgård, International Market Director, pbs@okologi.dk.