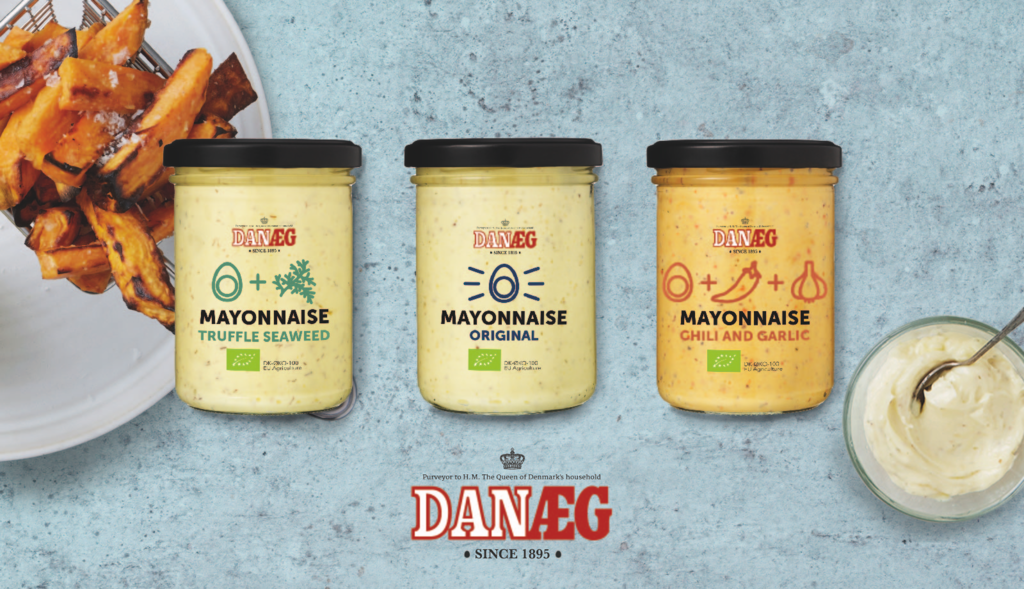 Product News
Organic Eggs and Nordic Seaweed in a Creamy Symbiosis
Although eggs and seaweed seem like an odd couple, DANÆG and the family-run startup Nordisk Tang have combined the two ingredients in a delicious symbiosis in three new organic mayonnaises. The creamy mayonnaises have a rich egg-yolk base and are seasoned with tasty and sustainable seaweeds.
Harvesting the best from two worlds
The mayonnaises are made with 18% organic, Danish egg yolks stirred with nutritious and sustainable seaweed harvested along the Danish and Norwegian coasts. Seaweed has a beneficial effect on the marine environment, while also containing minerals, amino acids, dietary fiber and various vitamins. The high content of egg yolks provides the mayonnaises with a full-fat consistency, that is perfectly balanced by the fresh and salty seaweed.
Choose between classic, chili/garlic or truffle
The classic mayonnaise is stirred with a pinch of mustard containing the beautiful, amber golden sugar seaweed. The chili/garlic mayonnaise is seasoned with the edible red algae 'Søl'. The most flavorful of the mayonnaises is mixed with dried flakes of the unique algae truffle, similar to the taste of the exclusive truffle mushroom.
See all products from this company