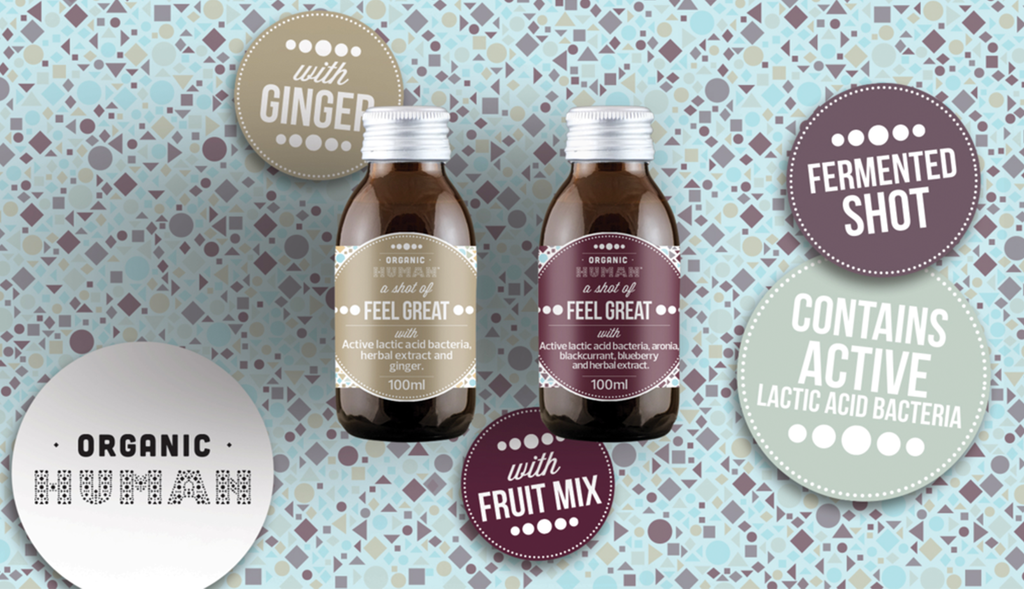 Product News
Organic Human Feel Great
Organic Human Feel Great is a fermented shot with lactic acid bacteria and herbs, It is this combination of lactic acid bacteria and herbs and the substances formed during the fermentation that make Organic Human Feel Great so unique.
active lactic acid bacteria
fermented herbal extract
organic acids
free of sugar
free of gluten
free of milk
GMO-free
not pasteurized
How to use it:
You can drink Feel Great at any time and preferably several times a day. Some prefer to drink it on an empty stomach, while others prefer to drink it for meals.

You don´t have to worry about drinking too much Feel Great because it contains only natural ingredients and it is not possible to drink too much of them. We recommend drinking 50 - 100ml per person. day, but if you feel like you want to drink more, you can safely do it.
Enjoy
We think it's "the good life"
See all products from this company