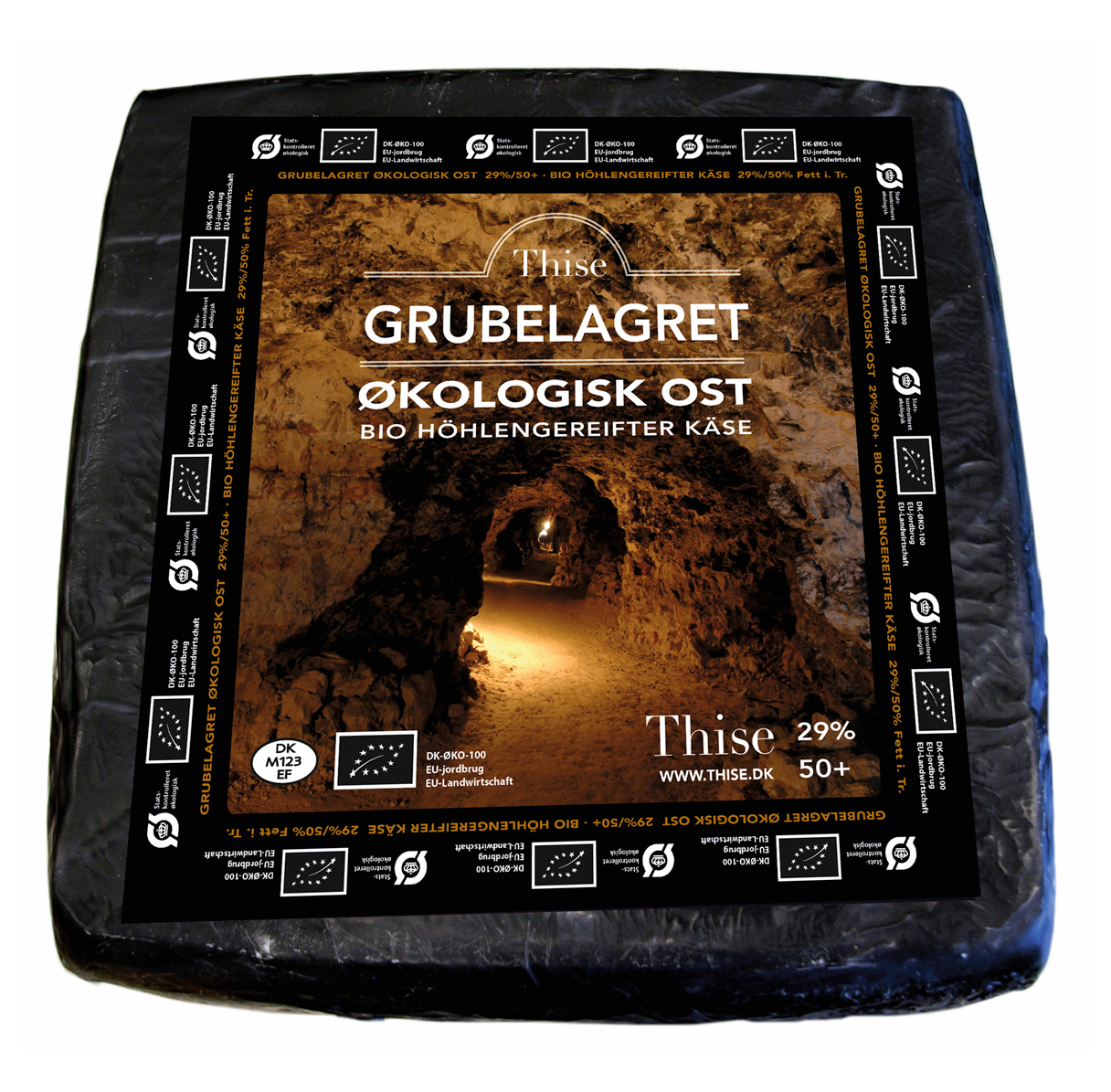 Cave Ripened Cheese 50% f.i.d.m.
organic cheese from Limestone
Cave Ripened 50% is a sliceable organic cheese, ripened in an old Limestone not far from Thise Dairy. The humidity and constant temperature in the caves secures perfect conditions for cheese-ripening. It is an Elbo- type cheese, but a bit more firm. It´s ripened approx. 20 weeks.
A pleasant mature taste with a balanced taste of red smear.
Book Your
Online Meeting
This meeting service is
for interested buyers only!
We will send you a booking confirmation and the requested product samples
before our meeting. Booking a meeting is, of course, obligation free.
VIDEOS
By
Thise Mejeri amba
Uploads fra Thise Mejeri amba
Thise Mejeri amba 1/3