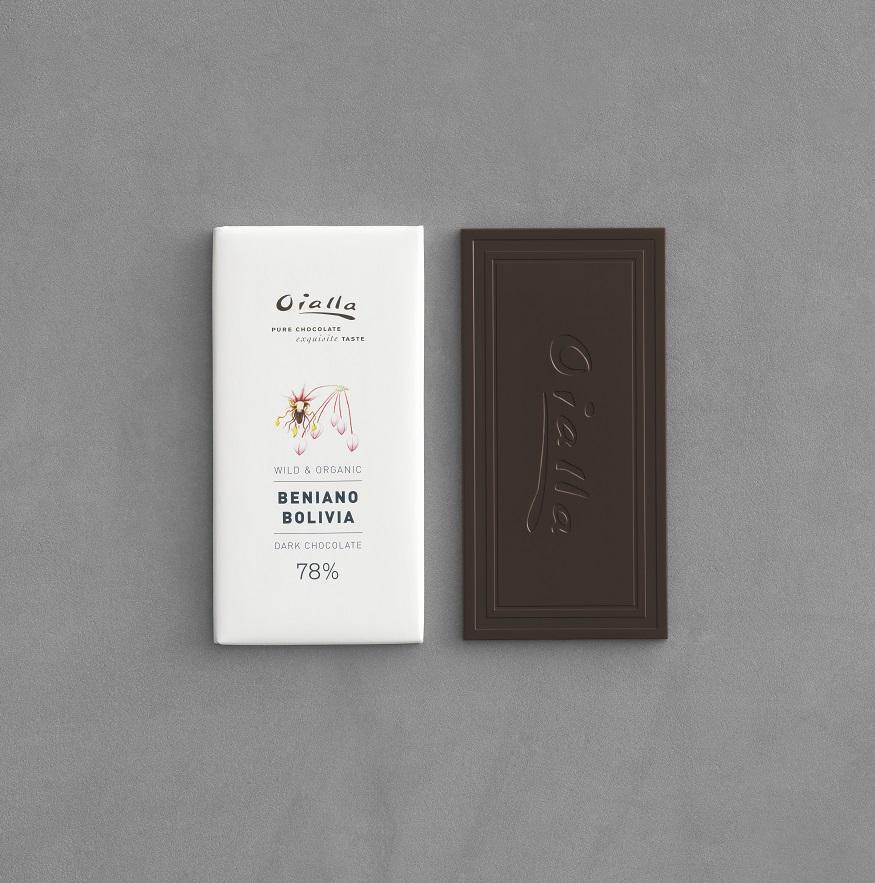 78% Organic Dark Chocolate, 60g bar
We have just moved our production to a new facility in Denmark, and all of our Oialla bars have been through a makeover on the inside as well as on the outside. We have been working with the roasting process in order to experiment and improve the flavor profiles of our chocolates. At the same time, we thought it was time to also renew the packaging design.
The goal was to better differentiate our 4 variants in a visual way, and to make them look more eye-catching without compromising the clean and simple design that characterizes Oialla.
Our new 78% is still a darker version of the original Oialla 72% chocolate. The difference lies in the 6% lower sugar content and a slightly lighter roasting process which results in different flavor notes. Taste notes in Oialla 78% are reminiscent of citrus and lime.
We hope that you will like the new version of Oialla 78%.
Bar, 60 g.  ( it can be delivered in 4 kg. for foodservice)
Book Your
Online Meeting
This meeting service is
for interested buyers only!
We will send you a booking confirmation and the requested product samples
before our meeting. Booking a meeting is, of course, obligation free.
Uploads fra Oialla A/S
Oialla A/S 1/3
Basic info
| | |
| --- | --- |
| Net weight: | 60 g |
| Produced: | Denmark |
Nutritional content pr. 100 g
| | |
| --- | --- |
| Energy: | 2558 kJ/618 kcal |
| Fat: | 50 g |
| Including saturated fatty acids: | 30 g |
| Carbohydrate: | 38 g |
| Of which sugars: | 24 g |
| Dietary fiber: | 9.6 g |
| Protein: | 9.7 g |
| Salt: | 0.02 g |
Ingredients
Organic Beniano cocoa beans, organic cane sugar , organic cocoa butter