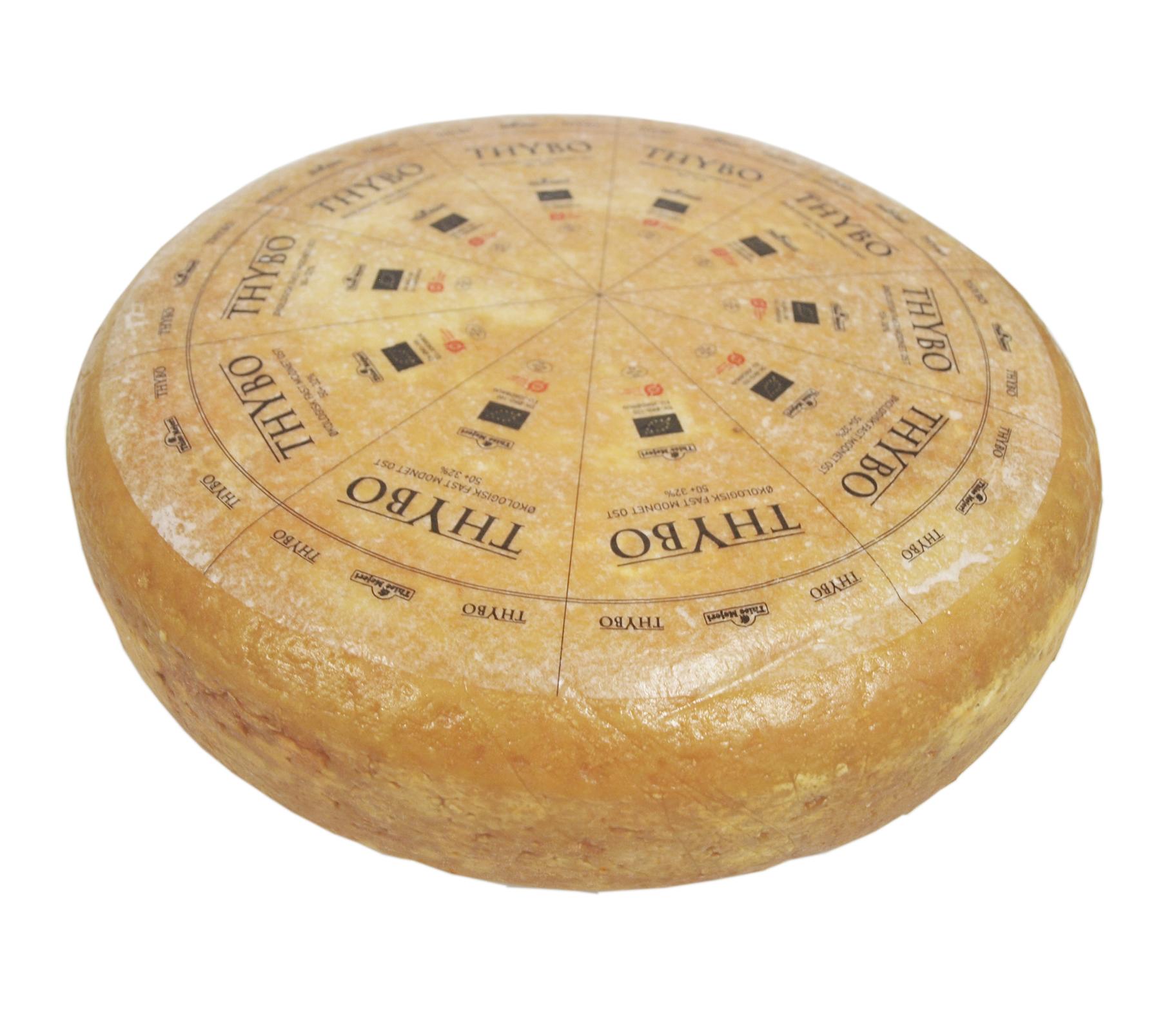 Thybo Cheese 50+
Winner of "Prize of Honour" at International Food Contest 2018
Museum of Thy in the Northern part of Jutland has several sources of past food in Thy including various texts describing Thybo cheese.
This has inspired to the modern Thybo cheese made from organic milk from farmers in Thy and produced at Thise Dairy. 
Thybo cheese is a solid ripened cheese produced on the old and almost forgotten way where you knead the salt into the cheese by hand. The kneading means that the cheese grains are neatly grinded and gives it a smooth surface with uneven holes. 
The cheese has its own character with an almost sweet taste. 
Thybo cheese is matured for a minimum of 8 months to achieve its personality. 50% f.i.d.m.
Book Your
Online Meeting
This meeting service is
for interested buyers only!
We will send you a booking confirmation and the requested product samples
before our meeting. Booking a meeting is, of course, obligation free.
VIDEOS
By
Thise Mejeri amba
Uploads fra Thise Mejeri amba
Thise Mejeri amba 1/3