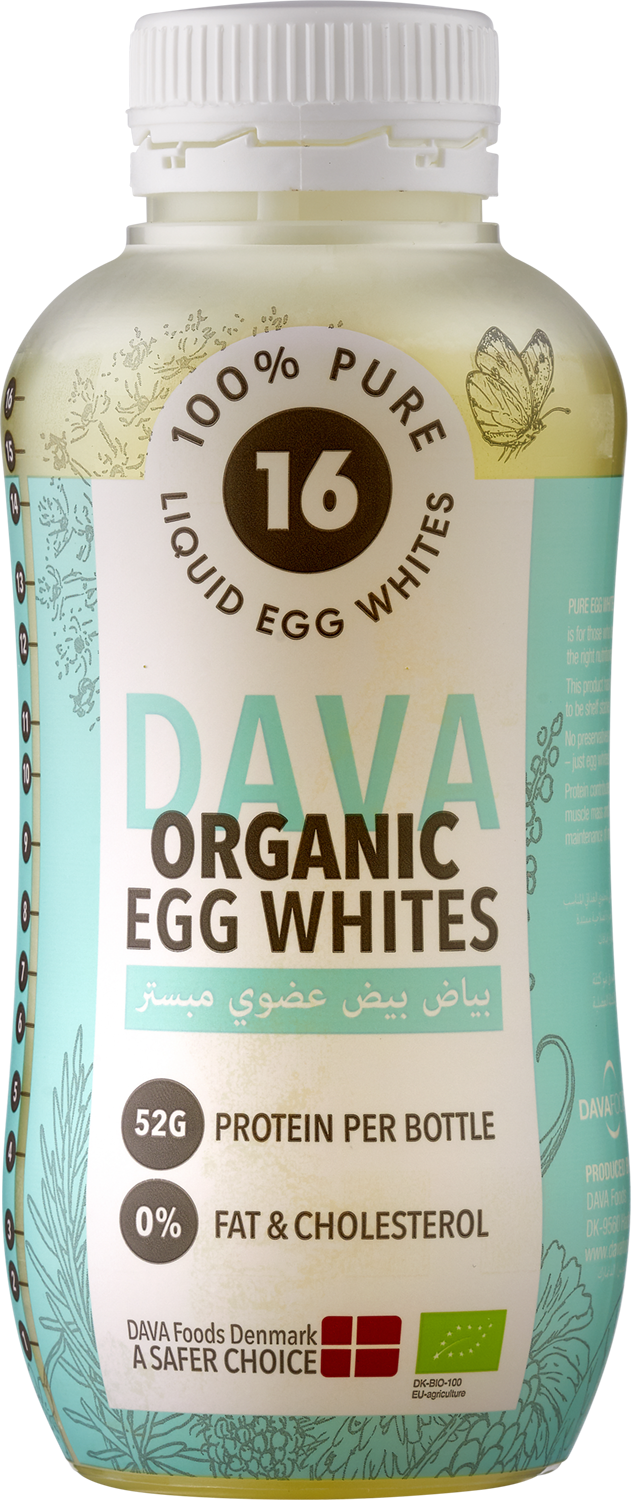 DAVA Organic Egg White 500 g.
ANIMAL WELFARE AND FOOD SAFETY: EGGS AND EGG PRODUCTS IN A LEAGUE OF THEIR OWN
ALL DANISH ORGANIC EGG WHITES SUPPLIED BY DAVA FOODS ARE GUARANTEED TO HAVE COME FROM HENS THAT HAVE BEEN REARED ORGANICALLY. THEY HAVE ACCESS TO AN ATTRACTIVE HEN YARD IN THE WHOLE REARING PERIOD.
TO ENSURE ANIMAL WELFARE, WE CONDUCT ON-SITE SCREENING VISITS. IN COOPERATION WITH BUSINESS STAKEHOLDERS WE HAVE DEVELOPED A SCREENING TOOL THAT ENABLES US TO FORM A TRUE AND REALISTIC PICTURE OF THE WELFARE OF ORGANIC HENS. WITH THE HELP OF SUCH SCREENING, SUPPLEMENTED BY SPECIFIC ACTION PLANS IN CASE OF ANY PROBLEMS, EGG PRODUCERS CAN TAKE DEFINITE STEPS TO PROMOTE THE WELFARE OF THEIR FLOCKS.