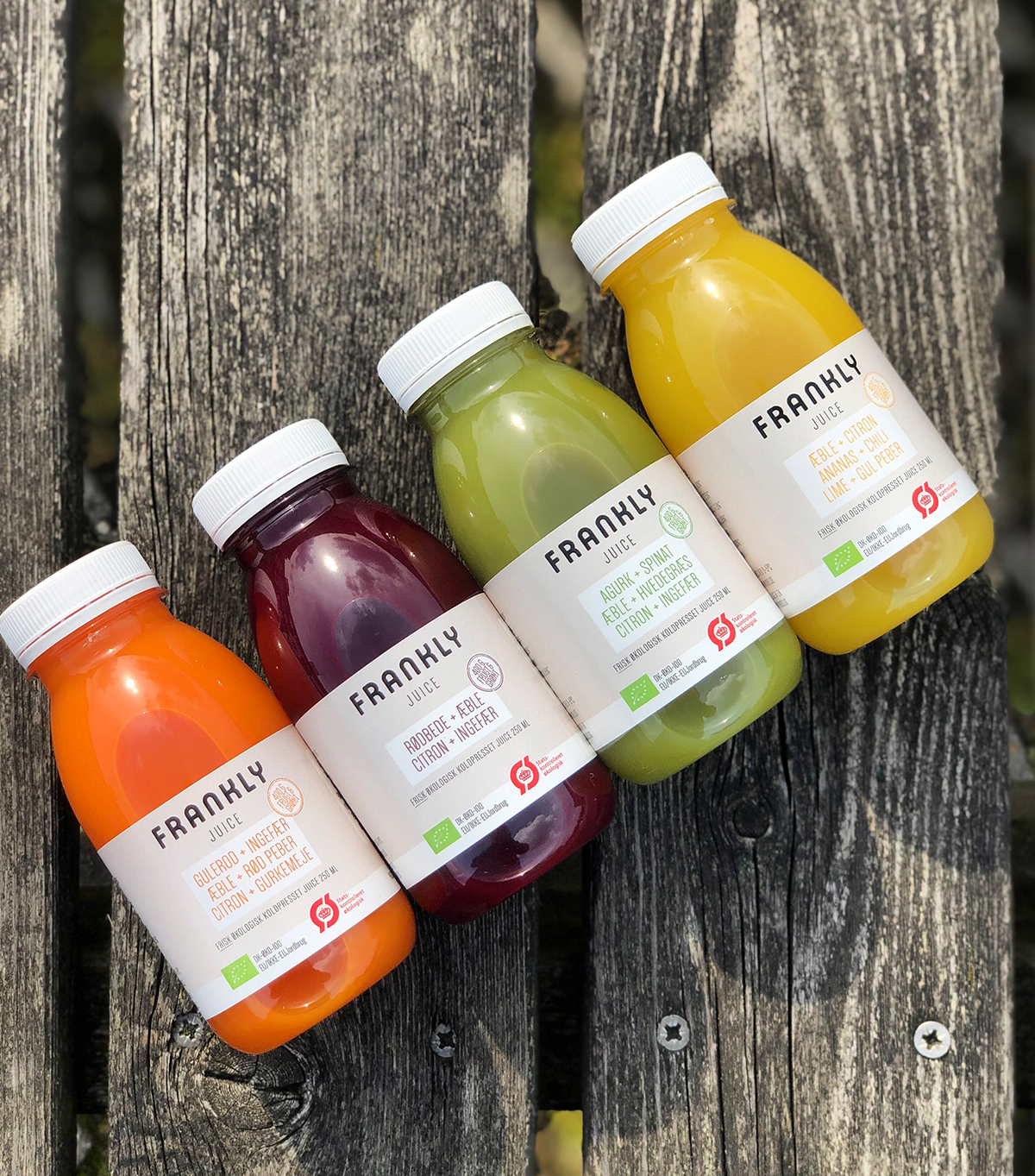 FRANKLY Juice – 250 ml
Some people want to make America great again, we just want to make juice great again! 
By cold pressing more than 400 grams of only the best seasonable organic fruits and veggies into tasteful combinations in each bottle, we offer an all natural and health boosting alternative to whatever is on the market. 
Quality and convenience goes hand in hand in our products, since we press it almost exactly like if you did it back home in your own kitchen. We might even be a little better, though. You are welcome ;)
FRANKLY Juice comes in six delicious flavors:
Carrot, Ginger, Apple, Red Pepper, Lemon & Turmeric
Beetroot, Apple, Lemon & Ginger
Cucumber, Spinach, Apple, Wheatgrass, Lemon & Ginger
Apple, Lemon, Pineapple, Chili, Lime & Yellow Pepper
Apple & Lemon
Orange
Book Your
Online Meeting
This meeting service is
for interested buyers only!
We will send you a booking confirmation and the requested product samples
before our meeting. Booking a meeting is, of course, obligation free.
Uploads fra Frankly Juice
Frankly Juice 1/3