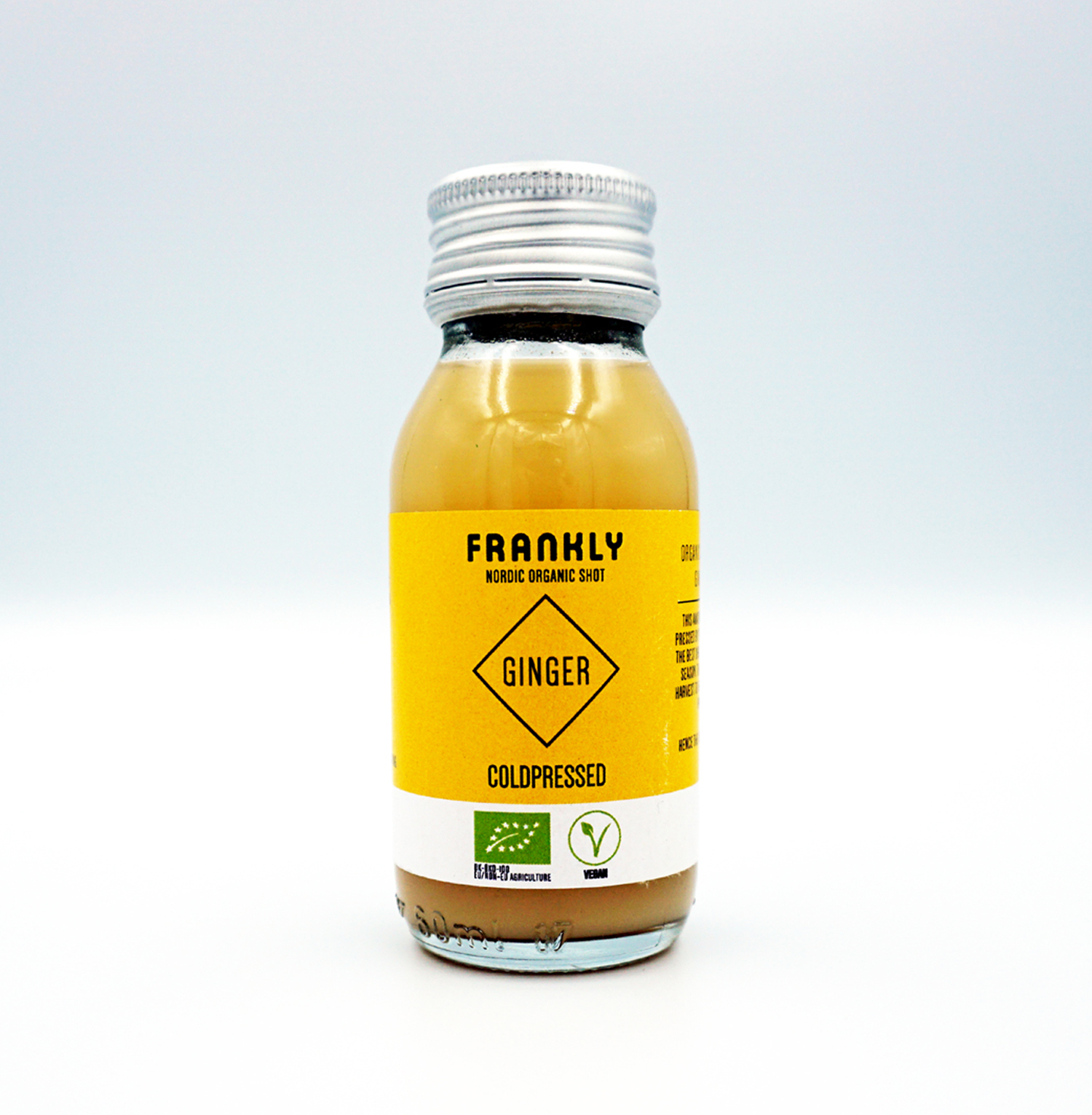 FRANKLY Nordic Organic Shot, Ginger, 60 ml + 330 ml
For our ginger shot we cold press only the best organic ginger, apples and lemons. With a selective sourcing of our ginger, this shot really kicks in, boosting your immune system. 
By using our exclusive looking glass bottle, we even offer a shelf life of 12 months from date of production with our Frankly Nordic Organic Ginger shot.
Book Your
Online Meeting
This meeting service is
for interested buyers only!
We will send you a booking confirmation and the requested product samples
before our meeting. Booking a meeting is, of course, obligation free.
Uploads fra Frankly Juice
Frankly Juice 1/3