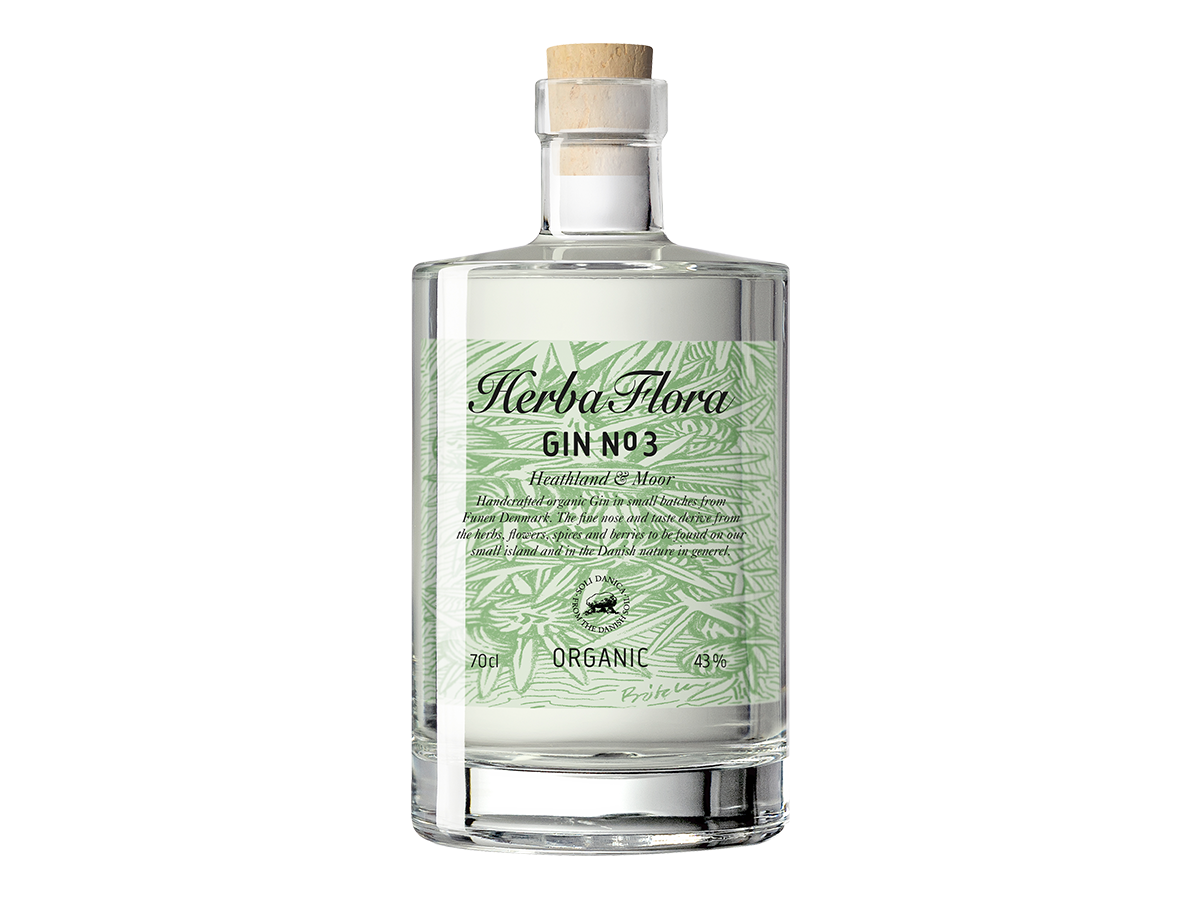 Gin No 3 – Heathland and Moor
43% abv / 700 ml
Gin No 3 is part of our organic Herba Flora Gin series. Here you get three gins who each have their own special expression and taste. Many of the botanicals in these gins are carefully selected from the wild in 'National park Thy' in Denmark. Respect for nature and the raw materials is what lays the foundations for this organic gin series.
If you close your eyes while tasting Gin No 3 you can almost feel the wind from the moors of Jutland swishing across the land. Distilled with inspiration from Nationalpark Thy you will find botanicals such as lichen, heather flowers, lingonberries and juniper – the same botanicals you will find doing a hike across the moors of Jutland.
We recommend serving Gin No 3 with a semi-sweet tonic and a couple of blueberries.
100% organic distilled gin. 
Distilled and bottled at Nyborg Destilleri, Denmark.
Basic info
| | |
| --- | --- |
| Net weight: | 700 ml. |
| Produced in: | Denmark |