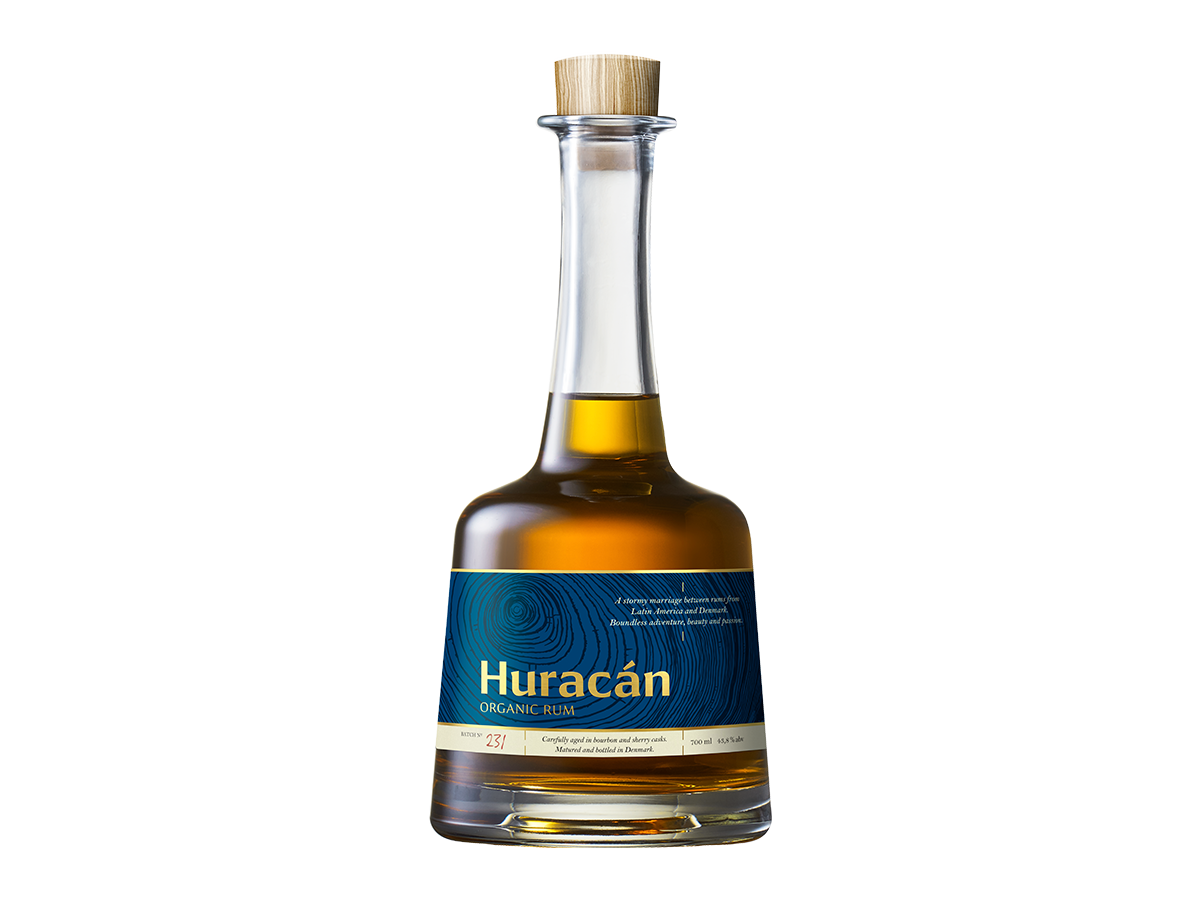 Huracán
56,8% abv / 700 ml
This marriage of organic rum from the cool shores of Denmark with organic rum from hot Latin America could have become quite stormy. So we named this singular rum "Huracán", Spanish for "hurricane".
The Danish rum in Huracán is entirely ours, distilled and matured by us at Nyborg Destilleri. But even the Latin American rum has felt our ennobling touch: every drop has been elevated through further maturation in our own casks in Denmark. Once the best sherry and bourbon casks have been selected and blended – all of them 5-8 years old – we let it marry for several months in 70-year-old Manzanilla sherry butts. This infuses the rum with some distinctly oceanic notes.
Huracán is drier on the palate than most rums. This is partly due to our recipe, which borrows from both the French and Spanish rum styles, but also the casks we use. What you see and what you taste is 100% natural and 100% true flavour.
Natural colour - Non-filtered 100% organic rum. 
Distilled and bottled at Nyborg Destilleri, Denmark.
Basic info
| | |
| --- | --- |
| Net weight: | 700 ml. |
| Produced in: | Denmark |