Join us at Organic Denmark Food Fair 2020
September 9th 2020 in Kolding, Denmark
Join us at Organic Denmark Food Fair 2020
Covid-19 is complicating international businesses for all of us these days. Therefore we are pleased to announce this new initiative connecting you with Danish innovative organic companies directly in Denmark. Most activities will be launched online as well, as only a limited group of visitors can attend the fair due to the covid-19 situation.
Explore the opportunities and expand your organic business.
See our full program
organic companies
Meet some of the most innovative Danish producers and check out their profiles and organic product ranges. More companies keeps coming in.
---
"Our relationship to Denmark and our distribution of Danish brands in The Netherlands, counts more than 20 years. We are always searching for the next trends and following the development on other markets. Especially Denmark has shown to be one of the most interesting and innovative markets, within the development of new sustainable beverage and food products. Therefor, we found it natural to team up with an experienced organization like Organic Denmark. For us, a really convenient way to get connected with new Danish manufacturers, beside being updated with new and exciting products from the Danish market. Our sourcing of new projects became more 'organic' together with the team at Organic Denmark, and we are always looking forward to the yearly exhibitions with their members."
Casper Juncher Rønnov
Co-Owner, Made Natural B.V.
New Business & Marketing Manager, Van Zon Fresh Foods
for the day
In just one day you will be updated with the latest trends and insights within organic food and product development. You will meet in person with top innovative organic companies. After spending this day in Kolding, you will be ready to expand your organic business.
PROGRAM
09.30 - 10.00

Check in - nice organic coffee - delivery of merchandise bag

10.00 - 12.00

Presentations:

1. With a 12 percent organic market share in Denmark and a goal to reach 30 percent in 2030, there is a need for more variants in a category - hence value positions and product refinement are important factors to consider. We will show best practices and point out where the opportunities in the future organic product range are. By Chief Consultant, Birgitte Jørgensen, Organic Denmark

2. Product innovation and how to use design thinking for developing products and concepts for adding value to our client's businesses by Chief Innovation Officer Kirsten Jensen, Danish Bakery

3. The organic development in the Danish Food Service industry; Who buys what and why? Hear about the Danish experience with organic sales to both public and private kitchens and how the organic cuisine label has helped drive this process. By Senior Consultant, Rikke Thorøe Grønning, Organic Denmark

12.00 - 12.30

Light lunch

12.30 - 16.00

VIP food fair

16.00 - 17.00

Networking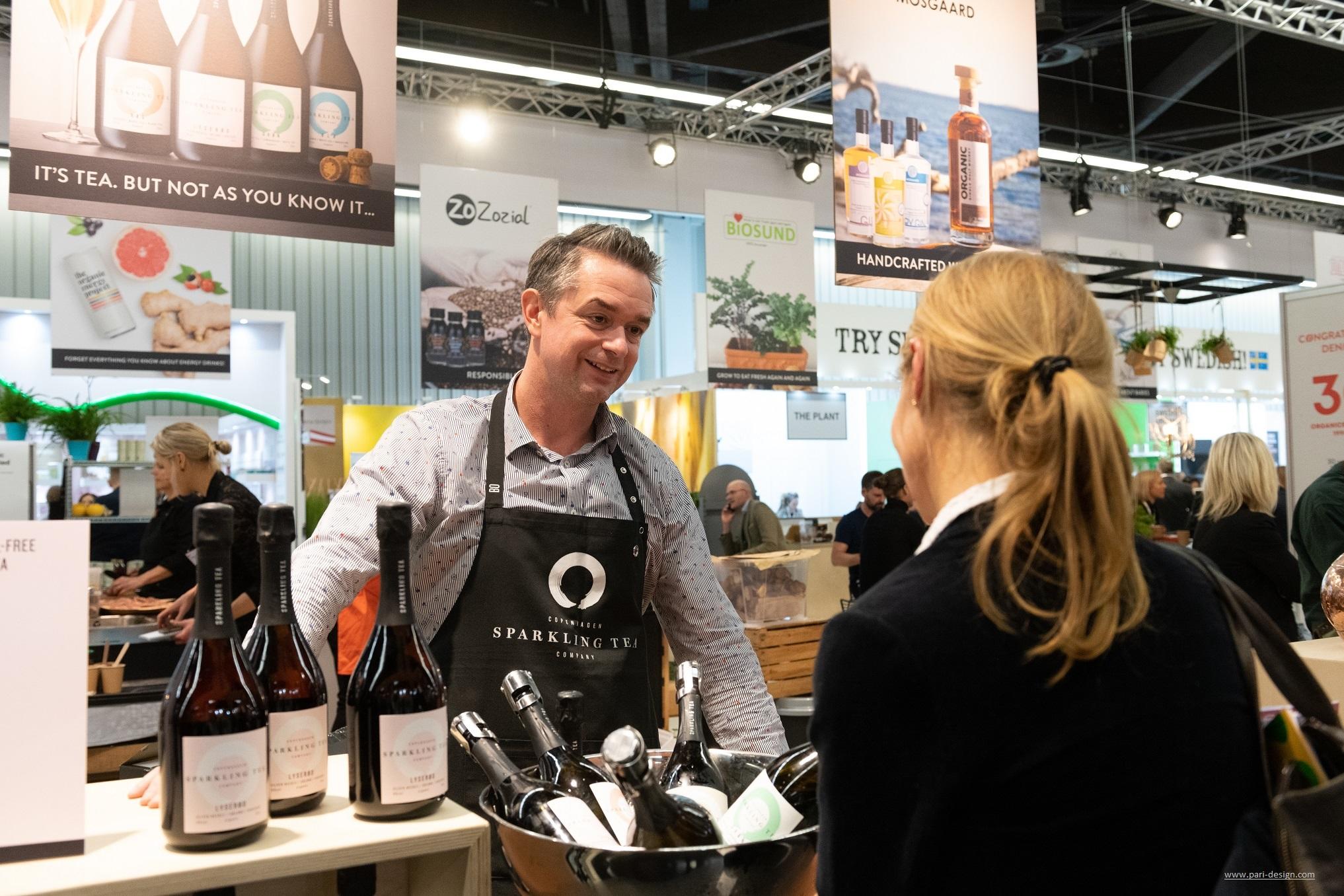 Organic Denmark contact person: Pernille Bundgård, pbs@okologi.dk, +45 6059 5313
Check also our Export site with + 500 organic products from Danish companies.
Date: September 9 2020 from 10.00 to 17.00
Where To Find Us: Danish Bakery, Albuen 82 DK-6000 Kolding. See map
Get your ticket: Please feel free to contact us or sign up here. Please notice only a limited group of persons can visit the food fair, so book your free ticket now.
---
Register now and meet us on our exclusive Organic Food Fair 2020
today