Members
Om Organic Denmark
Vi hjælper eksportvirksomheder med at vinde synlighed og salg på eksportmarkederne og til at få kontakt til relevante indkøbere.
Organic Denmark er eksportteamet under Økologisk Landsforening. Vi er specialister i at arbejde aktivt med eksport, når det gælder økologiske fødevarer.
Igennem mere end 20 år har vi opbygget tætte og langvarige relationer til internationale indkøbere af økologiske fødevarer. Og dem bliver der flere og flere af. Omkring 1.600 indkøbere er nu en del af vores faste netværk, bl.a. fordi vi også hjælper indkøbere med at udvikle deres økologiske sortimenter og øge deres økologiske salg. Antallet af konkrete produktforespørgsler fra indkøberne stiger, derfor har vi etableret Export sitet, så indkøberne kan finde relevante produkter og virksomheder online 24/7 - og tage direkte kontakt til jer.
Planlagte branding tiltag
Upcoming Activities and Events
| | |
| --- | --- |
| 3. september 2021 | French supermarket chain, E.Leclerc Scamark, comes to Denmark and participates in export workshop |
| 13. oktober 2021 | Kick off Nordic Organic Food Fair |
| 11. november 2021 | Kick off PLMA |
| 17.-18. nov 2021 | |
| 14.-15. dec 2021 | Fællesstand på PLMA i Amsterdam |
| 15.-18. februar 2022 | Fællesstand på BioFach i Nuremberg sammen med Bio Aus Dänemark |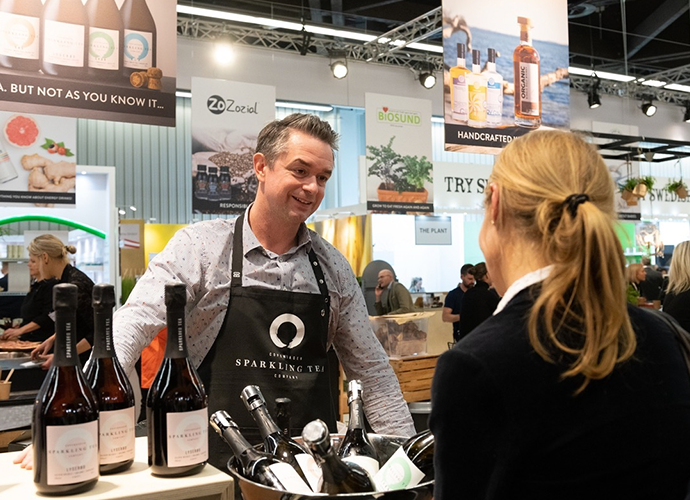 ---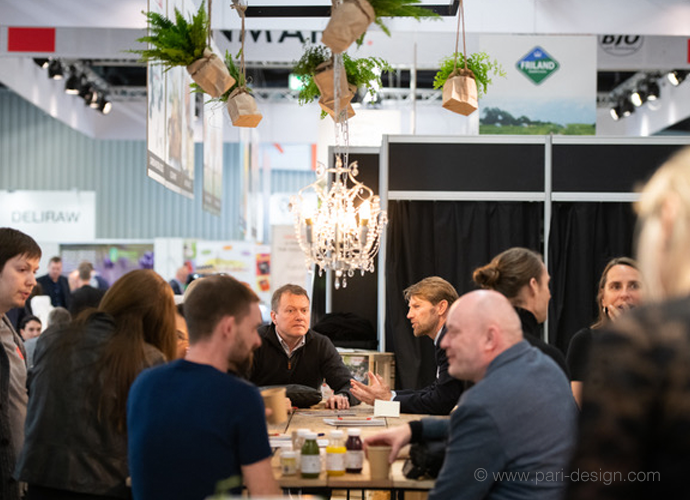 Afholdte branding tiltag
| | |
| --- | --- |
| 30 Jan 2020 | Markedschef Michael Langberg holder oplæg om Økologi 3.0 på Øko-gallan i Stockholm og herunder fejringen af Ø-mærkets 30 års jubilæum |
| 13 Feb 2020 | Tidligere politisk direktør, Paul Holmbeck, har møde med EU-kommissionen om, hvordan EU kan udvikle både økologisk produktion og salg |
| Juni 2020 | Organic Denmark brander Danmark som verdensførende økologination i Berlin |
| 02 Juli 2020 | Tidligere politisk direktør, Paul Holmbeck, holder oplæg på Europeam Organic Congress 2020 under titlen "Organic in Action: The power of a good plan" |
Ydelser tilpasset din virksomhed
Står du og mangler en rapport, som vi ikke har på hylden? Eller måske har du brug for en ny vinkel på sortimentsstrategien, så det rammer plet hos indkøberen? Nu kan du trække på Organic Denmarks ekspertise og få den skræddersyet til din virksomhed. Her er nogle muligheder:
Kundetilpassede eller udvidede markedsrapporter.
Seminarer eller webinarer.
Guidet trend- og inspirationsture på udvalgte eksportmarkeder. Mulighed for butiksbesøg og møder med indkøbere.
Strategi for udvikling af dit økologiske sortiment.
Har du brug for andet, end det vi har nævnt her? Så kontakt os og fortæl hvad du kunne tænke dig. Vi har et stort kendskab til økologiafsætning til eksportmarkederne, stor erfaring med kontaktetablering, netværksaktiviteter, presse/PR, udbredelse af økologibudskaber og præsentationer. Skriv til
Pernille Bundgård
og beskriv kort hvad du har brug for. Vi vender hurtigt tilbage med oplæg og pris.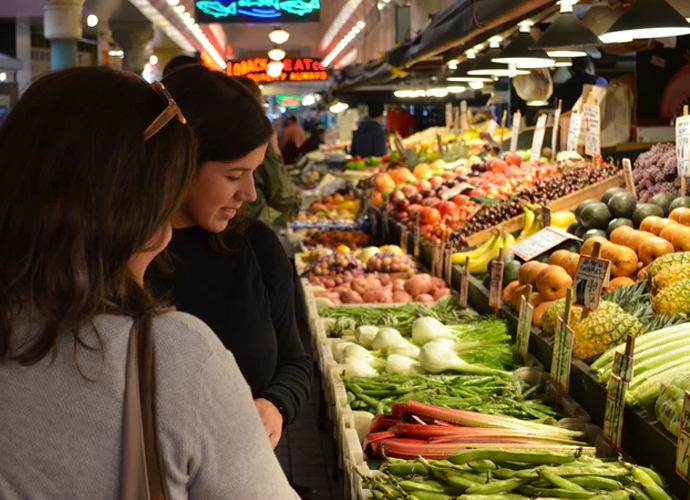 Inspiration fra Exportmarkederne
Se de seneste insights fra eksportmarkederne og blive inspireret til din eksport.