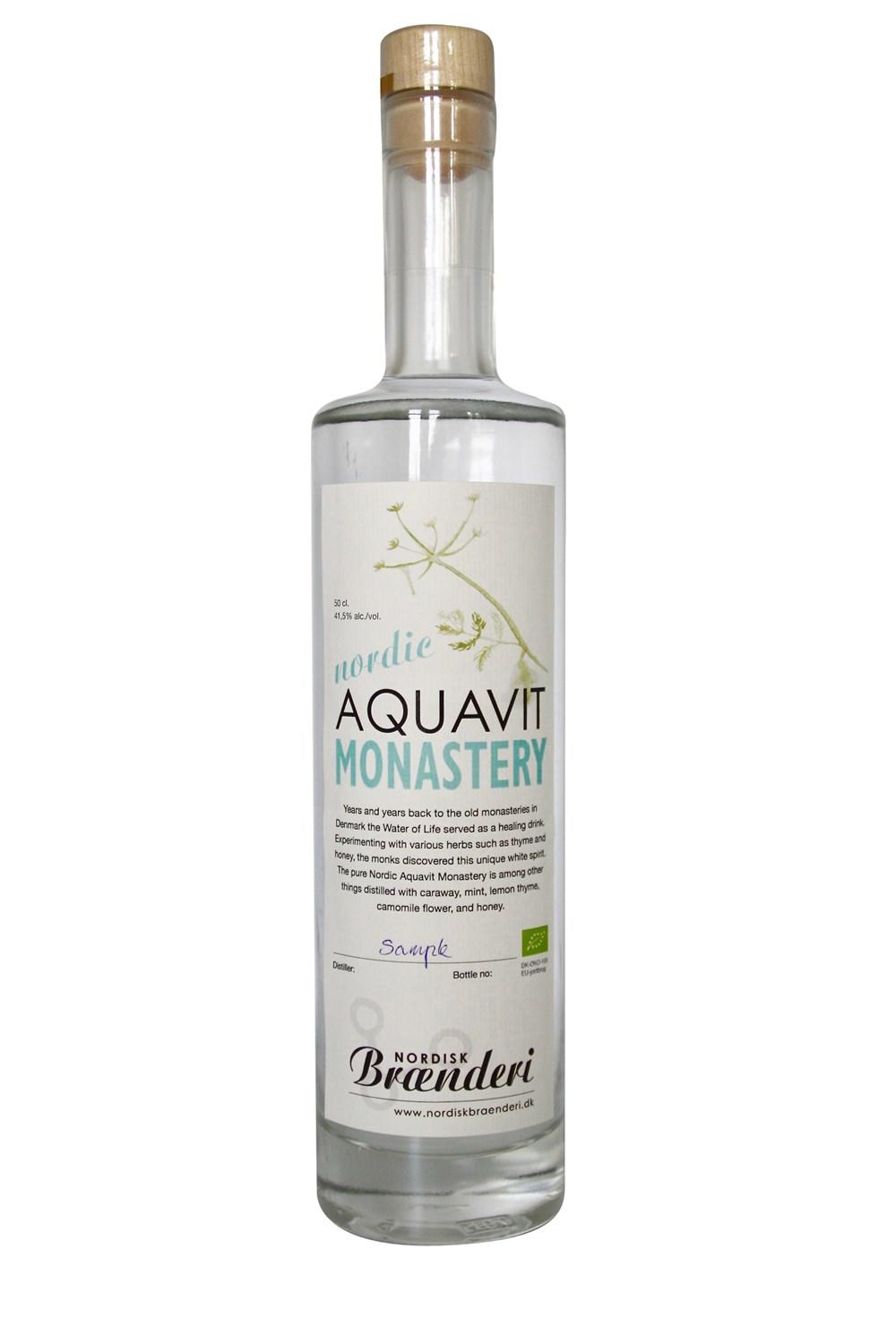 Nordic Aquavit Monastery
Years and years back to the old monasteries in Denmark the Water of Life served as a healing drink. Experimenting with various herbs such as thyme and honey, the monks discovered the unique white spirit. This pure Nordic Aquavit Monastery is inspired by old aquavit recipes from Danish monasteries. Distilled with various herbs such as caraway, mint, lemon thyme, camomile flower, and honey. 41,5% vol.
Book Your
Online Meeting
This meeting service is
for interested buyers only!
We will send you a booking confirmation and the requested product samples
before our meeting. Booking a meeting is, of course, obligation free.
VIDEOS
By
Nordisk Brænderi
Uploads fra Nordisk Brænderi
Nordisk Brænderi 1/3
Ingredients
Caraway, mint, lemon thyme, camomile flower , honey