Nordic Organic Food Fair
11 July 2019: Nanna Navntoft
Nordic Organic Food Fair is a two-day event that takes place on 13-14 November 2019 in Malmö, Sweden. It is a smaller organic fair with approximately 5.000 visitors from retail, wholesale and foodservice. Also, in 2019 Organic Denmark participates in Nordic Organic Food Fair hosting the joint stand for Danish companies.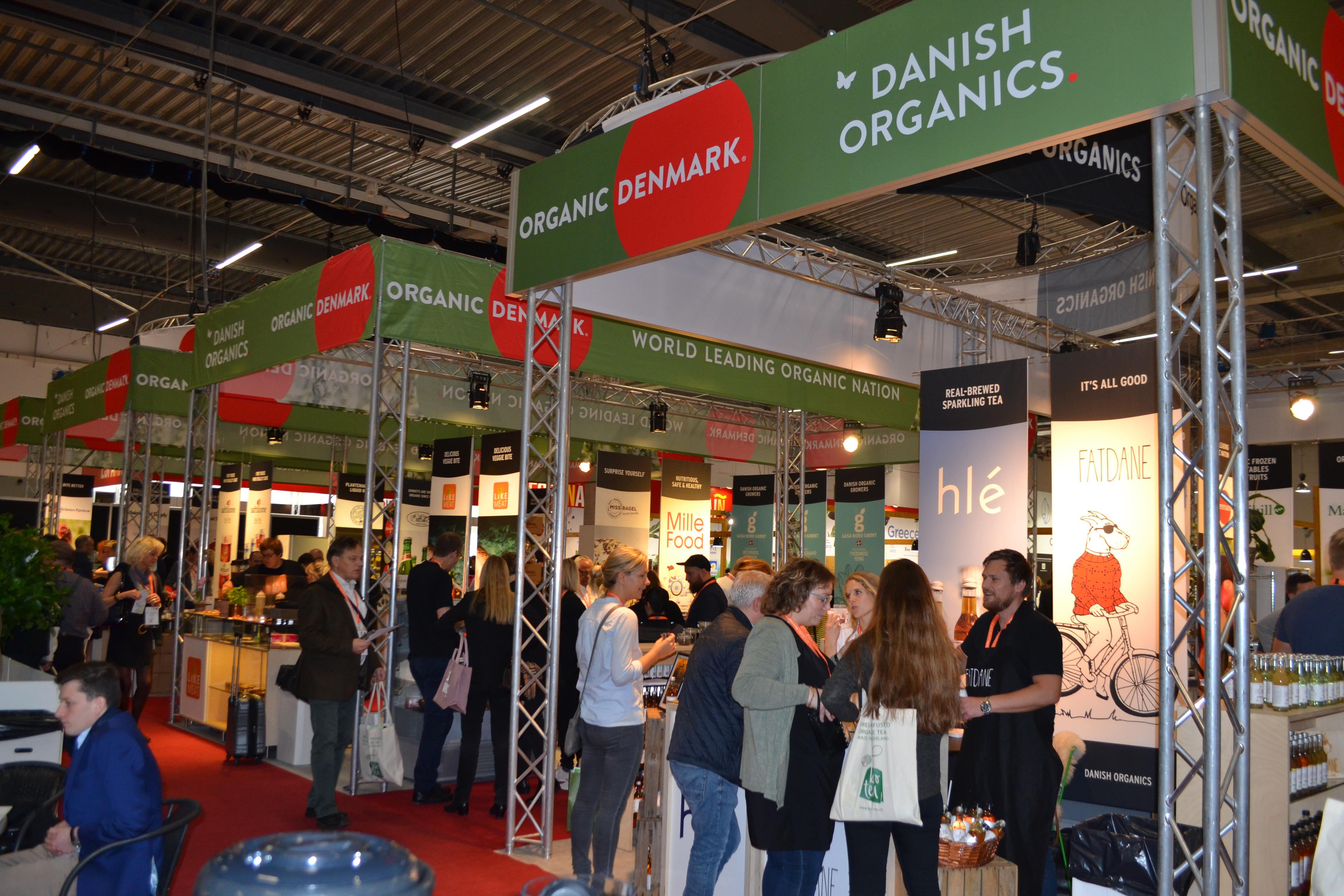 Sales of organic products are booming in Sweden. And in only 5 years, the export of Danish products to the Swedish market has doubled. Hence, Nordic Organic Food Fair is a good opportunity to take advantage of the growing export potential in i.a. Sweden.
But it's not only in Sweden the organic market share is growing. Also, in Norway the organic food sales up by 8% and in Finland the organic products market grew by 9% in 2018. In general, the organic sector is growing and it's all combined with an increasing focus on sustainability and climate awareness.
This year's theme at Nordic Organic Food Fair is Sustainability. And it's a great opportunity to explore that organic and sustainable food are closely associated.
If you are interested in exhibiting at the Danish organic joint stand you are welcome to contact us.
Participating companies 2018
Read more about Nordic Organic Food Fair.