Nordic Organic Food Fair
February 2022: Nanna Navntoft
Nordic Organic Food Fair is a two-day event that takes place on 16-17 November 2022 in Malmö, Sweden. Here Organic Denmark will once again host a 100% organic joint stand for Danish companies.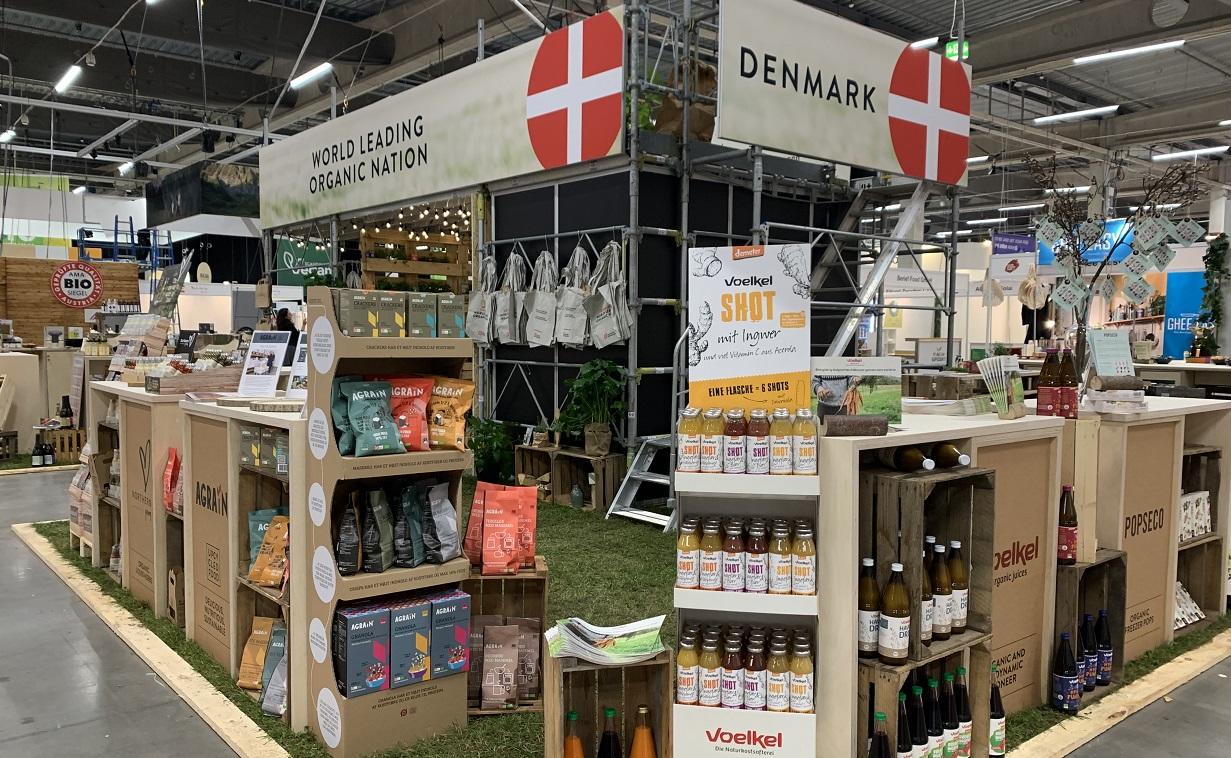 Organic Denmark's joint stand at Nordic Organic Food Fair 2021
Nordic Organic Food Fair is the only Nordic trade event for certified organic food and drink with approximately 5.000 visitors from retail, wholesale and foodservice. Organic Denmark look forward to returning to Malmö to host the Danish joint stand and to represent about 20 innovative and dedicated Danish companies.
Get in contact
If you want to know more about the project, please contact Pernille Bundgård; pbs@okologi.dk.

Read more about Nordic Organic Food Fair.
If you want to join our joint Danish stand at the Nordic Organic Food Fair then get more information and sign up here:
(please note, that only Danish organic companies can participate on our joint stand)

Explore the 20 co-exhibitors at Nordic Organic Food Fair 2021
In 2021, the Danish joint stand was opened by the Danish Minister for Food, Agriculture and Fisheries, Rasmus Prehn, who afterwards participated in a panel discussion arranged together with Food Nation Denmark. Read the press release: Organic is part of the solutions of tomorrow
Finally, we want to send a warm thank you to the Danish organic exhibitors, business partners, customers, the official Denmark and The Trade Council for supporting and joining us.
If you did not visit Nordic Organic Food Fair, then do not miss the chance to visit our online platform: OrganicDenmarkeSPECIAL.com. Here you can explore our 20 Danish exhibitors, get inspiration in our Innovation Zone and finally you can gain knowledge about the Danish organic market.