Organic Cuisine Label
31. July 2017
In 2009, The Ministry of Food Agriculture and Fisheries introduced labels for the marketing of organic food in large-scale kitchens, restaurants, cafés, hospitals, schools and larger businesses. Today, 2.000 eating places use the Organic Cuisine Label.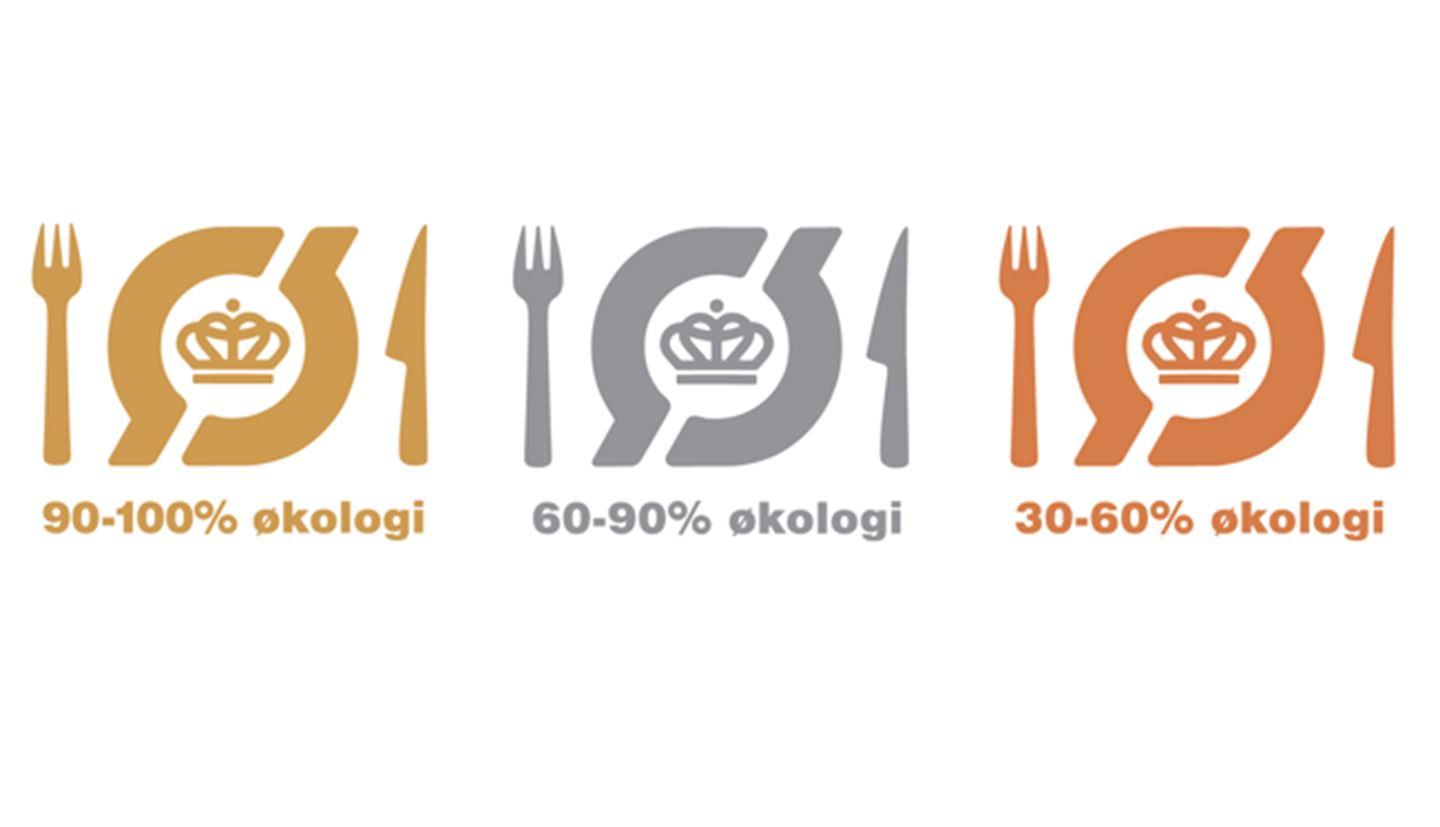 The rules of the label provides consumers with relevant and accessible information about the use of organic products in catering kitchens. At the same time, they support the work of large-scale kitchens in using more organic raw produce.
Large-scale kitchens can use one of three Organic Cuisine Labels that shows how much organic raw materials are used in their food production. The share of organic food and food products is given in percentage intervals: 30-60%, 60-90% or 90-100%.
Denmark has a long tradition of having a public food control system - from "farm to fork" - that is important for the high confidence that consumers have in the organic control system and organic products.
A popular and well known organic label
Displayed by 2.000 eating places like cafés, restaurants and public kitchens, the Organic Cuisine Labels are poised to be well known in Denmark, and is expected to be used widely in the coming years. From January 2015 till January 2016, the number of Organic Cuisine Labels rose with more than index 150 indicating a great demand and interest.
The labels are visually related to the Danish organic label used for organic products in the retail sector and recognised by 58% of the Danes.
Source: Ministry of Food, Agriculture and Fisheries of Denmark