Organic Denmark Food Fair
June 2020 by Louise Kaad-Hansen
Covid-19 is complicating export businesses for all of us these days – but we have to carry on and we are therefore pleased to announce our new export initiative connecting Danish innovative organic companies with international buyers on September 9 2020.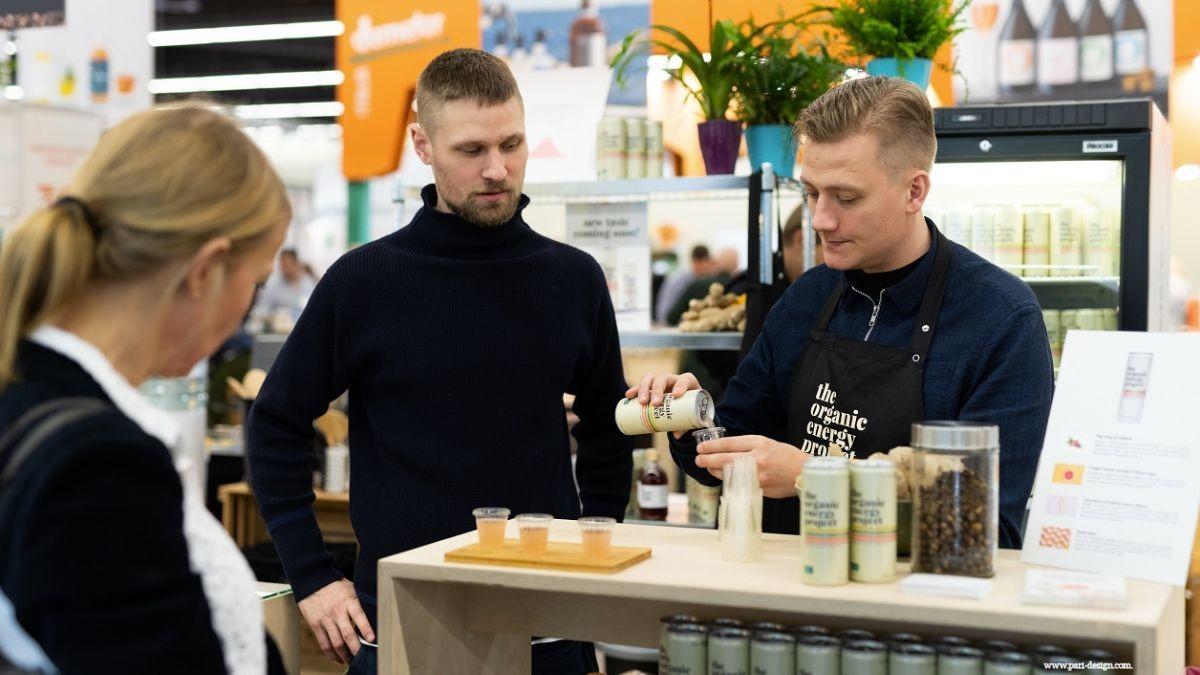 On September 9 2020, Organic Denmark invites you to its first ever virtual Organic Denmark Food Fair. Here 20 Danish companies will present their organic and innovative products to international buyers inspiring them to expand their organic business.
So, what can you expect from participating in this new virtual edition and what's actually in it for you?
One day event, where international buyers are invited without worrying about social distancing rules. A limited group of buyers are exclusively invited to take part in the physical event.
Be promoted in the joint pre-fair campaign towards buyers. More than 600 international decision makers will be directly contacted.
Promote your product innovations on a dedicated campaign page for Organic Denmark Food Fair.
During the day, your brand and product presentations will be video filmed and you will get a recorded version for your own use. For buyers that can't participate, they can join the event online - and receive a campaign package after the event.
Your presentation will be uploaded on your company page on the Organic Denmark's Export site.
Let buyers order samples of your selected products. You decide if this is free or paid.
Invite your own connections to participate in your company's online event.
Let international buyers book 1-1 meetings with you. Either on the event or one of the following days online.
Participate in the SoMe campaign taking place from August – September.
Participate in the post-fair campaign towards buyers.
Participate in the seminar and get the latest knowledge and insights for free*. See program.
See the full campaign overview


List of Danish organic exhibitors
So far, the below companies have signed up for the day - and more keeps coming in:
| | |
| --- | --- |
| | |
| | |
| | |
| | |
| | |
| | |
| | |
If you want to see the full program from the day or if you want to see more details about the individual exhibitor, please visit this site.
Get insights from the Danish organic market
In addition to connecting Danish companies with international buyers, you will also get the chance to listen to 3 relevant presentations providing you with the newest knowledge and insights from the Danish market.
Do not miss the opportunity to listen to the below presentations:
With a 12 percent organic market share in Denmark and a goal to reach 30 percent in 2030, there is a need for more variants in a category - hence value positions and product refinement are important factors to consider. We will show best practices and point out where the opportunities in the future organic product range are. By Chief Consultant, Birgitte Jørgensen, Organic Denmark
Product innovation and how to use design thinking for developing products and concepts for adding value to our client's businesses by Chief Innovation Officer Kirsten Jensen, Danish Bakery
The organic development in the Danish Food Service industry; Who buys what and why? Hear about the Danish experience with organic sales to both public and private kitchens and how the organic cuisine label has helped drive this process. By Senior Consultant, Rikke Thorøe Grønning, Organic Denmark
Want to be a part of this day?
If you want to sign up as an exhibitor or if you have questions, please do not hesitate to contact International Market Director, Pernille Bundgård, e-mail pbs@okologi.dk or International Marketing Coordinator, Louise Kaad-Hansen, e-mail lkh@okologi.dk.