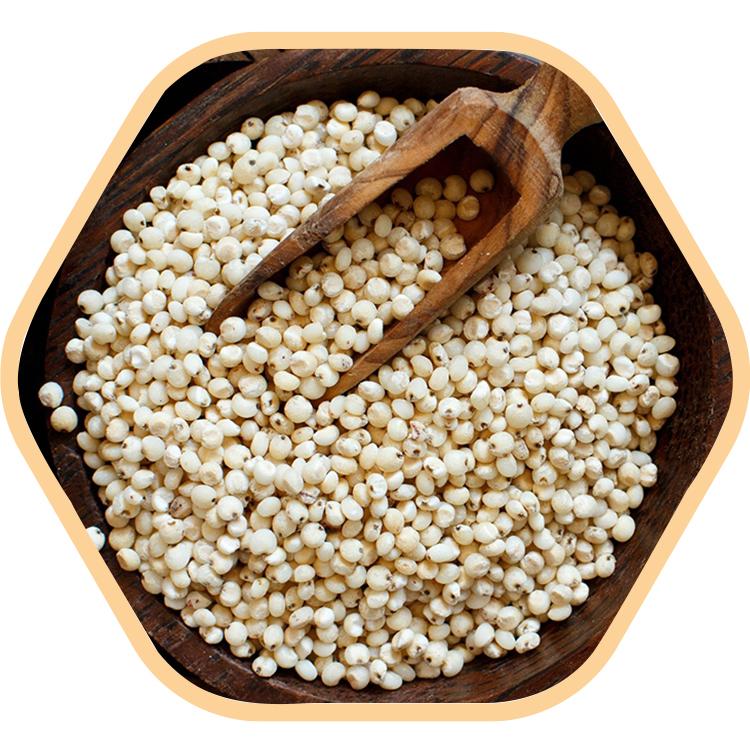 Organic Sorghum
An excellent gluten-free option, Biohabit Organic Sorghum makes for a good cereal addition for diet-conscious households. Our suppliers take care that the sorghum is transported with utmost temperature control to keep it fresh and dry until the time of consumption.
Let's meet online
Book Your
Online Meeting
This meeting service is
for interested buyers only!
We will send you a booking confirmation and the requested product samples
before our meeting. Booking a meeting is, of course, obligation free.
Uploads fra BIOHABIT
BIOHABIT 1/3
Basic info
| | |
| --- | --- |
| Net weight: | 5/10/25/40 Kg |
| Produced: | India |
| Storage: | Cool, dry and avoid direct sunlight |
Nutritional content pr. 100 g
| | |
| --- | --- |
| Energy: | 329 kcal/1376 kJ |
| Fat: | 3,5 g |
| Including saturated fatty acids: | 0,6 g |
| Carbohydrate: | 72 g |
| Of which sugars: | 2,5 g |
| Dietary fiber: | 6,7 g |
| Protein: | 11 g |
| Sodium: | 2 mg |
| Thiamin (Vitamin B1): | 0,33 mg |