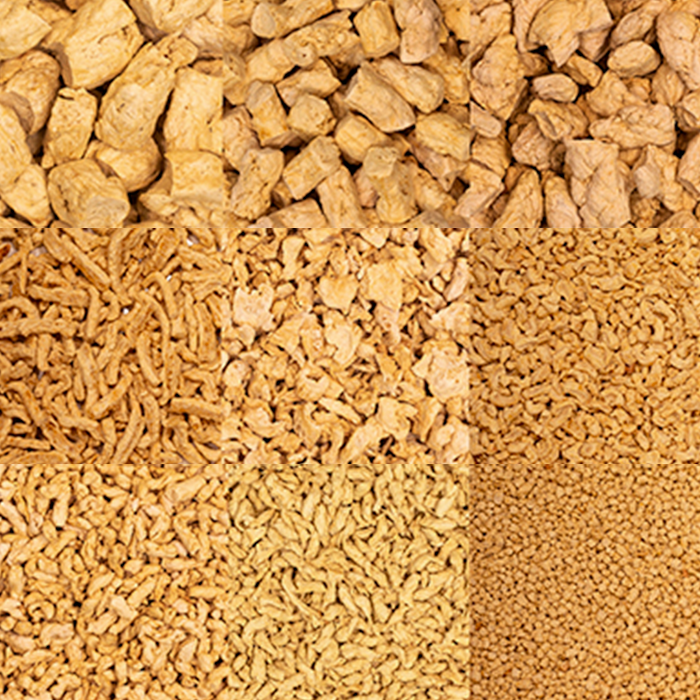 Organic TVP Meat analogues
Our TVP products are based on a combination of pea protein and faba bean protein concentrates. The taste of all products is mild and pleasant and low in off-flavours. We offer a range of high quality texturates varying in shape and size. From big Chunks to Flakes to Mince Mini!
All our TVPs are dry products that needs hydration before or as a part of further processing. The specific hydration ratio and times differs between product varieties. Check the technical data sheet for more information. Please find datasheets on our website.
The dry products are light in colour and neutral in taste, which makes them versatile and easy to flavour and colour during the soaking dependent on the application.
We can deliver in small bags, bigger bags and big bags.
Book Your
Online Meeting
This meeting service is
for interested buyers only!
We will send you a booking confirmation and the requested product samples
before our meeting. Booking a meeting is, of course, obligation free.
VIDEOS
By
Organic Plant Protein
Uploads fra Organic Plant Protein
Organic Plant Protein 1/3