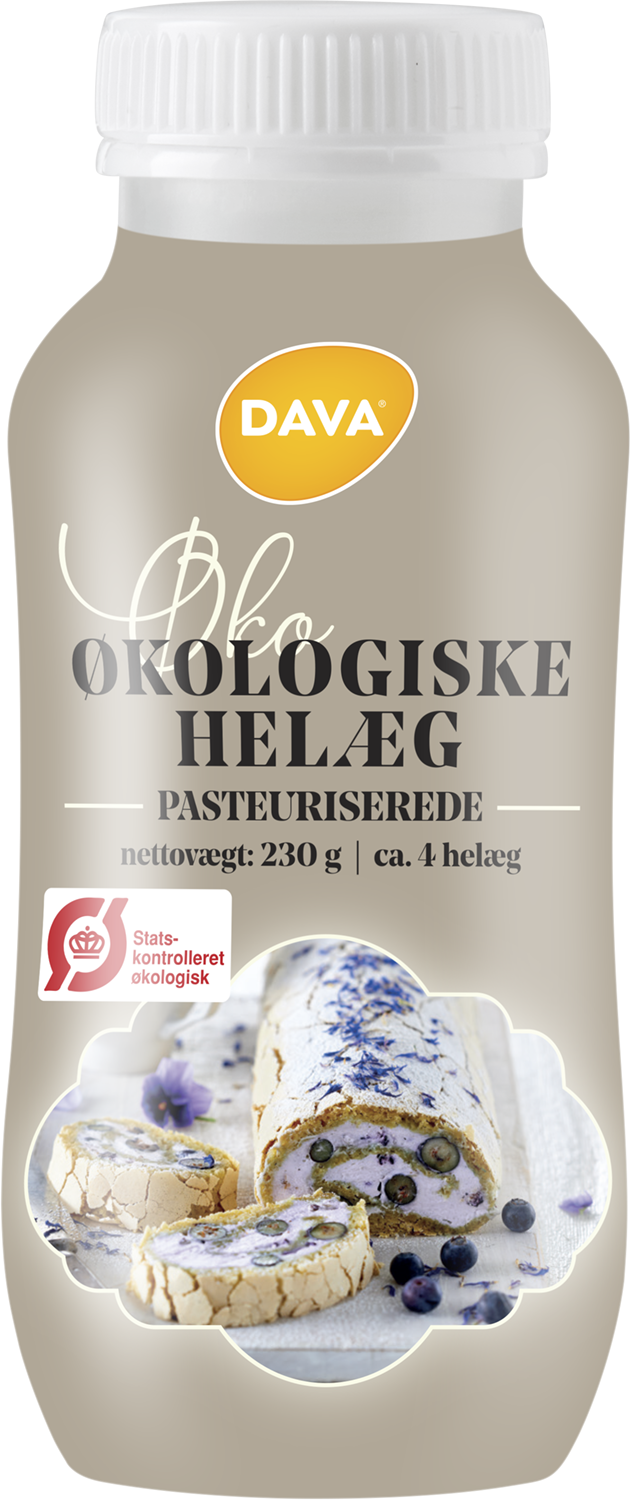 DAVA Organic Whole Eggs 230 g.
Convenient whole eggs
Pasteurised whole eggs are an easy and convenient solution for the professional kitchen when you have to cook for many people. When cooking and baking whole eggs can function as a binding agent. When heated, whole eggs have the ability to bind the various ingredients together. This is valuable when getting meatballs, falafels, pancakes and similar food to stick together. Also, whole eggs can be used to make omelettes, pies, pastries and others.
Food safety
At DAVA Foods, our business principles are high food safety and quality throughout the entire value chain. We adapt and develop our quality system continuously. For us the quality and safety throughout the entire value chain is crucial - from the day-old chicken till the finished product is in counter.
Organic whole eggs from DAVA Foods
All DAVA organic whole eggs are produced with eggs laid by hens that have access to both indoor and outdoor areas. The stable may hold a maximum of 6 hens per m2 of usable area. The outdoor are must offer at least equivalent to 4 m2 per hen, and most of the soil should be covered in vegetation in order to provide shelter and shade. Organic hens are fed with organic feed and roughage.
Let's meet online
Book Your
Online Meeting
This meeting service is
for interested buyers only!
We will send you a booking confirmation and the requested product samples
before our meeting. Booking a meeting is, of course, obligation free.
Uploads fra DAVA Foods
DAVA Foods 1/3