Joint 100% organic stand at PLMA
29 May 2019 by: Louise Kaad-Hansen
The annual trade fair PLMA - World of Private Label - took place on 21-22 May 2019 in Amsterdam, The Netherlands.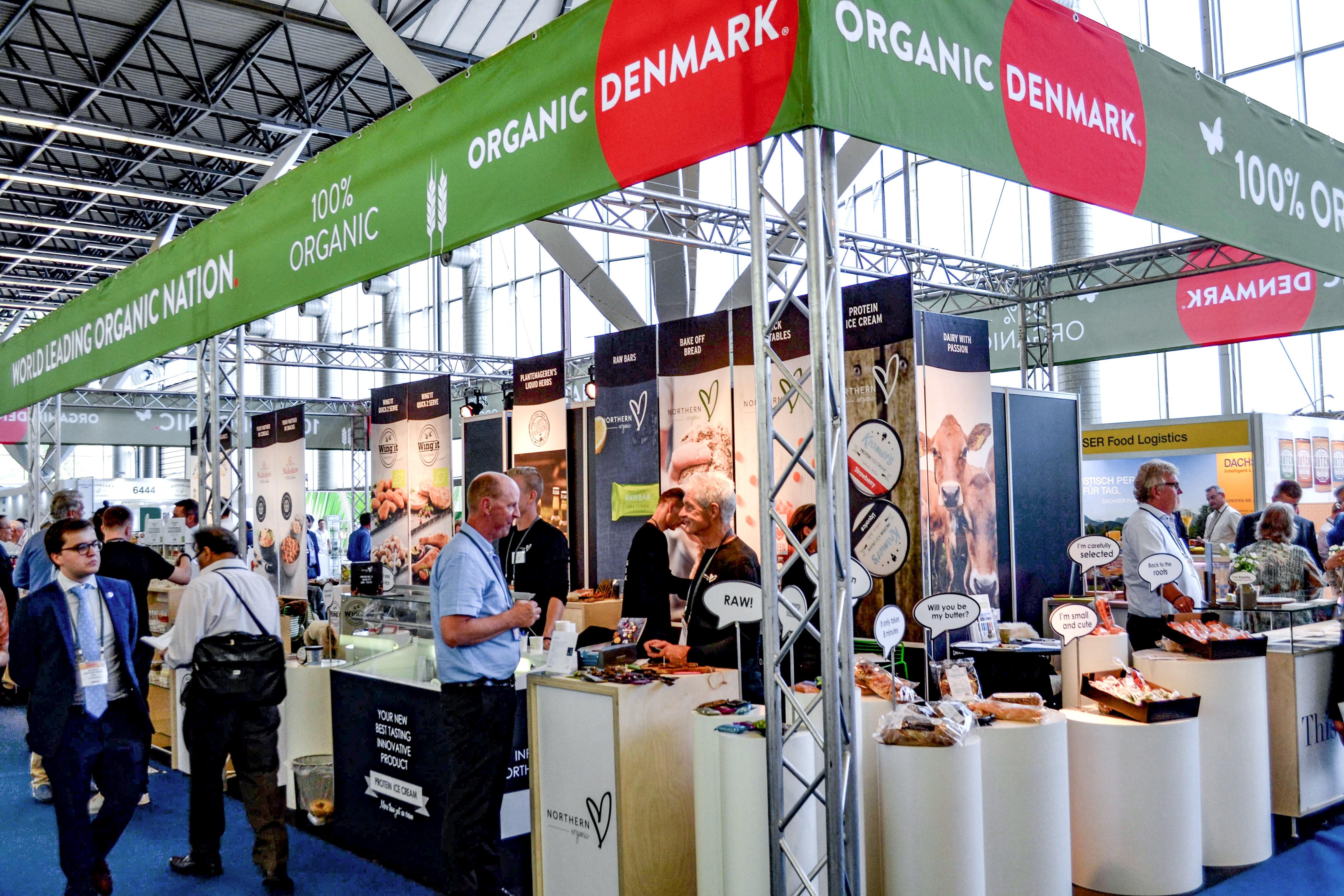 Also in 2019, Organic Denmark participated in the private label trade fair, PLMA, hosting a 100% organic stand for Danish companies, which presented a wide range of organic products.
This year's PLMA show presented 2,700 exhibiting companies from 71 countries and more than 16,000 unique visitors from over 120 countries. Hence, PLMA is an important meeting place for conventional and organic companies as well as leading buyers.
Thank you for a great PLMA 2019 - we look forward to coming back in 2020.
If you have any questions regarding the organic joint stand, please contact: LKH@okologi.dk.
Exhibitors 2019:
- Frankly Juice
- Friland
- Naturfrisk
- House of Originals
- Level Organic
- Q-Organic
- Scandic Food
- Thise Dairy
- ZoZozial Coffee
The organic joint stand at PLMA 2019 was supported by the fond Økologisk Landbrug (FØL).

Want to know more?
Book a meeting at PLMA